Sperm Balloons, Forced Mud Baths, and Molestation: Why Women Hate Holi
As a kid, I loved Holi. The joy of running around throwing water and colour on each other was something we looked forward to for months. Holi parties were also synonymous with great food especially biryani, accompanied by a lot of beer for the adults. After that, it was just a day to be lazy and take naps.
But now, Holi is a festival to be feared. The water and colours are no longer fun and we, especially the women of northern India, spend most of our energy in dodging sperm and water balloons, eggs, colour thrown from unseen corners, groping and much, much more. Every residential building with a terrace is to be avoided like a haunted house full of blood-sucking demons and any sudden sound means you must break into a sprint to find shelter.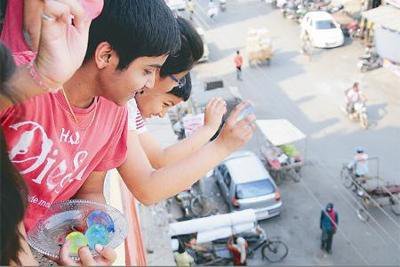 All this may seem funny when you're doing it but, to the person at the receiving end, it's just harassment. Those water balloons hurt. The sperm balloons are just disgusting and say nothing for the way that criminal was brought up. Yes, I'm going to use the word 'criminal' here because harassment and molestation is a crime. "Bura na maano Holi hai" is not a reason to go around assaulting people in the guise of festivities. Something as normal as buying groceries becomes akin to walking in a warzone. And forget about wearing whatever you want. As is the general practice, women are told to wear old clothes, stuff they don't mind throwing away if it gets ruined. God forbid a woman steps out in something white or of a light material. What if the silhouette of your bra offends the people who either threw water balloons at you, or the ones who laughed at you for letting a harmless little thing upset you?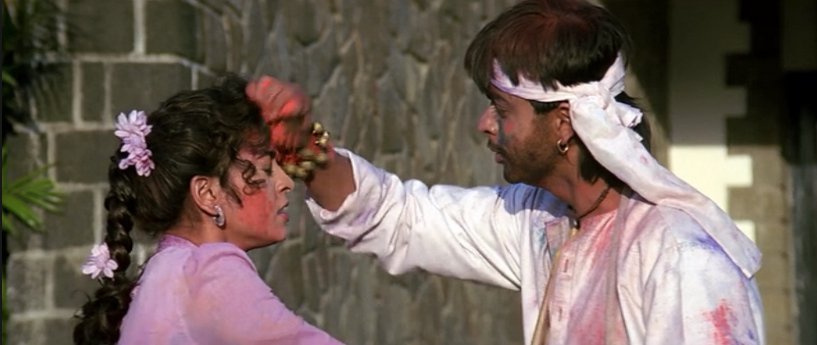 A few years ago, a colleague and I were walking to a market near office to get lunch. The path we chose was the safest on most days. It took us to the market through a quiet residential colony, away from the traffic of the main road. The kids obviously didn't have great aim because the water balloons landed right in front of us. We stopped in shock but hurried away soon enough because we saw the kids gearing up to attack again. The guard, a middle aged gentleman, saw our horrified faces and laughed, encouraging the kids to carry on with their "harmless prank." It was just afternoon entertainment for them but it shook us and forced us to walk along the main road, a longer path, to go back to work.
Two days ago, I stepped out of the house, thankfully in a car, when I saw kids in the neighbouring house throwing balloons at strangers on the road. The staff employed at the house was busy luring people to the spot so that the kids could have a few laughs while someone walked away in pain after being hit from such a height.
This is not harmless entertainment for kids. This is early training in the hugely beneficial life lesson of how to be a criminal. If you're laughing while your kids are attacking strangers and telling the women in your family to cover up to escape creeps, you're making your kids part of a vicious cycle of crime and victim-blaming. While talking about this festive assault, a friend admitted that, as a child, he used to throw water balloons at people but his parents never stopped him.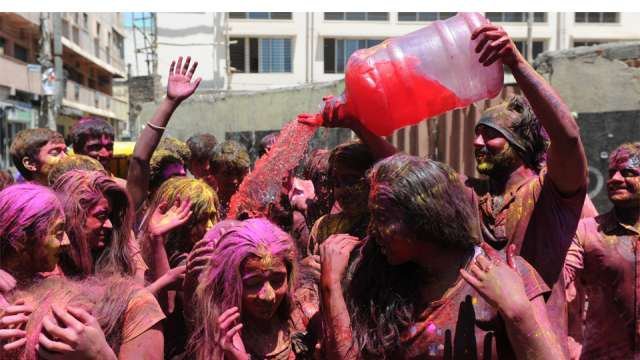 The horror stories of assault don't stop at water balloons. Used condoms and condoms filled with water are thrown at women. Balloons with semen inside are also not a rarity. A colleague tells me that water balloons thrown at her from the third floor hurt her so badly that she suffered from severe swelling after the attack.
Even the elderly are not spared. A friend tells me that water balloons were aimed at her grandmother's breasts when she was out in her colony a few years ago.
Metropolitan cities in India boast of huge farmhouse parties on Holi. Advertised weeks in advance, these events invite people to pay and enter. With faces made unrecognisable by an assortment of colours, it's easy to go up to someone, force colour on their faces, in their mouths, in their hair, throw them into a pool of coloured water, or just a pile of mud, and leave them there to find your next victim. But the person who just got groped and touched without their consent now has to deal with the fact that this will happen repeatedly. And that's the end of all Holi fun.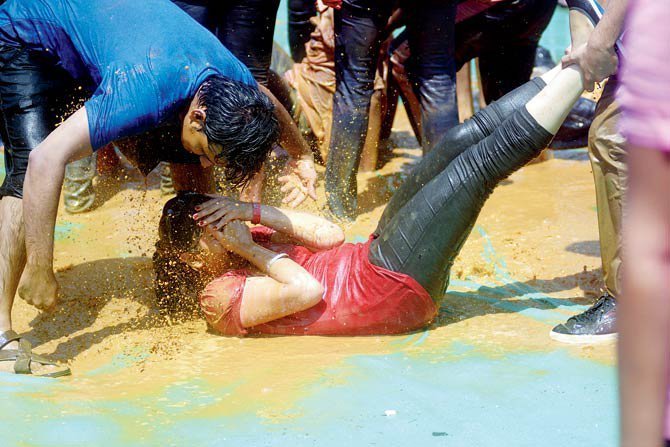 People on bikes are targeted because it's apparently fun to attack people on two-wheelers and cause possibly fatal accidents. Imagine this happening to you if you're on a bike concentrating on maintaining your balance. Bottomline is that there is absolutely no logic, no sane explanation to attacking strangers on any day of the year.
It's really quite easy to enjoy Holi without being a horrible person. Stop bullying people on the pretext of a festival. If they say "no" once, back off. Just like sex, consent applies here too. And if you don't know them, leave them alone.
Featured Image Source: chitramala.in