Review: YRF's Bang Baaja Baaraat Is Witty, Honest, and Refreshing. And We Can't Wait for Season 2!
It is not everyday that commercial film giants come up with, and execute, concepts that reflect reality and leave you feeling good about your life, with all its scar-tissue. Because let's face it, life is hard and confusing. The more you think you have figured your shit out, or you have it all evened, reality hits your straight up the groin. But when you see or read stories of people struggling with the same problems such as yours, it leaves you with glimmers of hope, along with a big goofy smile.
We feel that Yash Raj Films' youth wing, Y-Films, sees life from the same prism as do most people in this day and age. It seems to understand that not everything is black and white. It forgives and glorifies inconsistencies in human behaviour (such a refreshing change), it does not preach, it does not condone vices, and it concurs that mistakes are all we've got to understand and unravel life, in order to evolve and grow. So what if all tragedies on cinemascape inevitably get topped with a happy ending!
So when we sat down to watch, and review , the first episode of its latest web series - Bang Baaja Baaraat - almost a month back, we concluded that the show won't be a bummer. And after having followed it through till the end, we are stoked that we put our dibs on this five part series right from the start.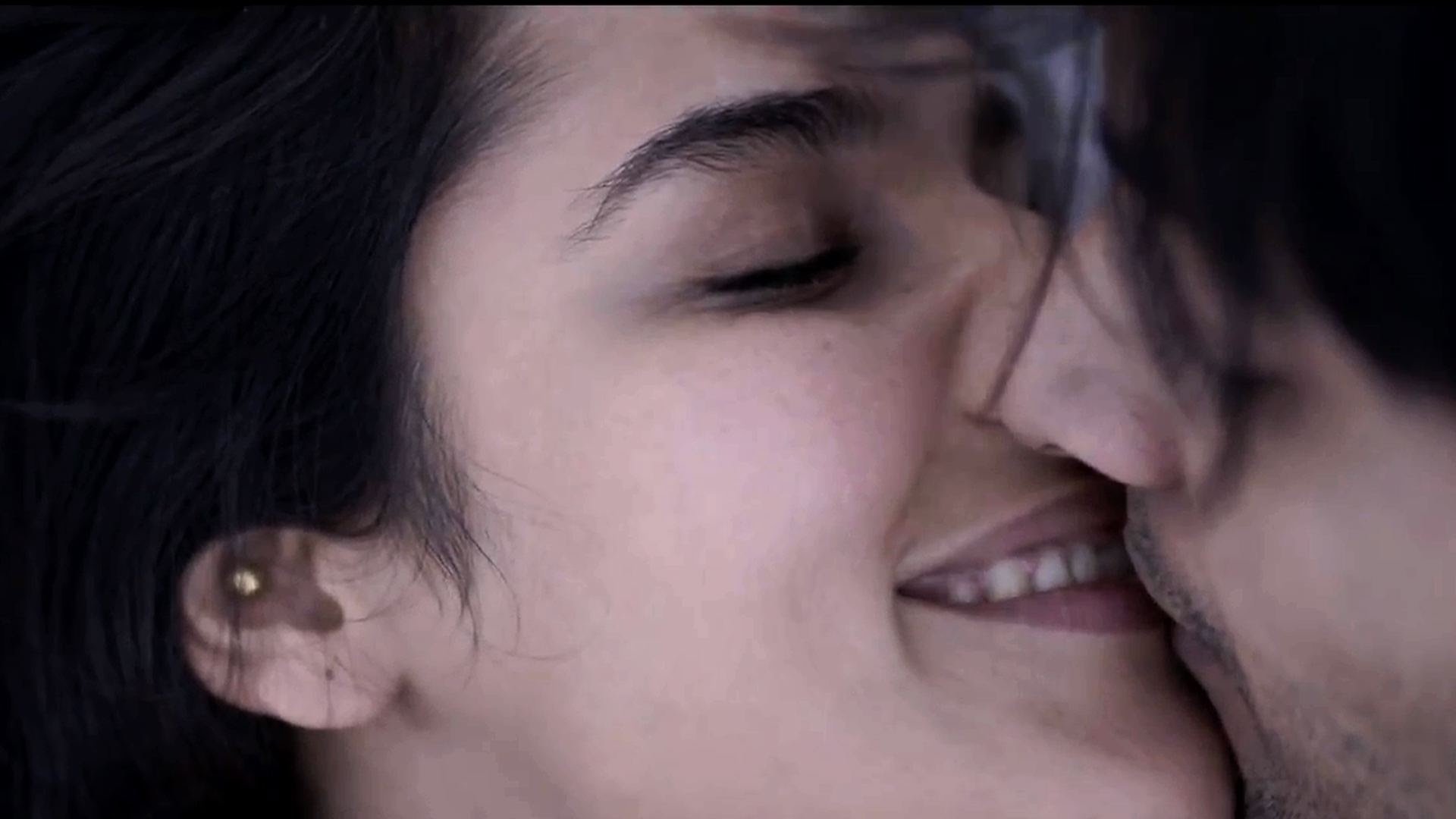 Source: YouTube
The kids you see snogging in the picture (above) are the protagonists of the show, Shahana (Angira Dhar) and Pawan (Ali Fazal), who meet on the dating app Tinder, fuck, fall in love, and decide to get married. Their families are polar opposites of each other, and happen to meet for the first time three days before the wedding. Drama ensues as the boy's family completely disapproves of the girl's family, and their remarkably unconventional value system. Shahana's parents divorced when she was five, and the mom seems to be getting it on with Shahana's ex-boyfriend - a pseudo photographer and a full-time dope (played to near perfection by Neil Bhoopalam). Except that mommy doesn't know that her daughter dated that bugger in the past, till like two hours before Shahana is supposed to hit the mandap. And neither does anyone else except Pawan, who finds out in the most uncanny fashion on the day of the sangeet , and insists that the monkey be thrown out (which Shahana can't, because unki adhoori prem kahani aur beech me atki hui mummy ).
Confusion, choo-chaiy , ladai-jhagda , and family drama later they all show up at the holy pyre for the matrimonial ceremony, which the pandit ji agrees to conduct even though they kept him and the mahoorat waiting for the longest time. But right before the pheras , the couple gets up, swears at each other and goes their separate ways.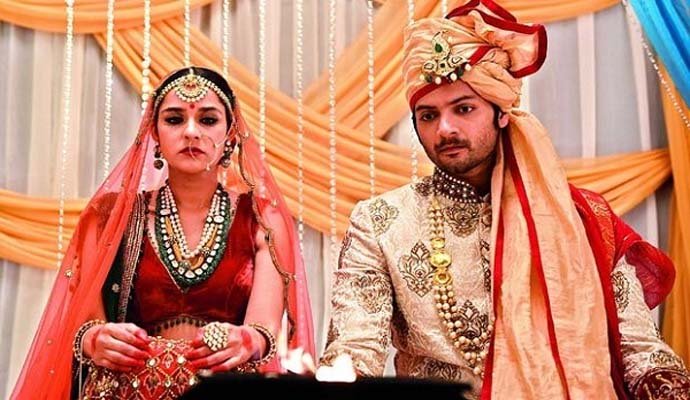 Source: bollywoodlife.com
A suicide alarm, two cigarettes, dildo being confused as a head massager, and the most adorable parent heart to heart later, the couple kiss and make up, and tie the knot (and pandit ji don't mind any of it). If this succinct summation hasn't whet your appetite to get to the show, that is because the show isn't as simple as the writer of this review is making it out to be.
Bang Baaja Baaraat is a remarkably realistic series, backed by cool and witty writing, hilarious plot twists, and great performances by the actors involved. It talks the contemporary talk, and touches subjects that, in an ideal commercial filmy world, none do. Including pre marital sex and pregnancy, ageism, gender equality, the whole point of marriage, love and friendship, and some such but in the wittiest, most practical way ever.
Try catching up on it as soon as possible, because it is totally worth your time. Also, they might come out with a second season. Might.
You can watch the entire series here:
Feature image source: filmystuff.com