Miss Moti: An Artist's Quest towards a Body Positive World, One Comic at a Time
Miss Moti, literally translating to 'fatty' in Nepali, Hindi, and Urdu, is the body positive icon everyone (no matter what size) needs. The brainchild of illustrator Kripa Joshi, Miss Moti aims to combat body shaming in the best way possible - with art.

Joshi told Vagabomb, "I was born in Nepal in 1978, and am the middle one of three children. I currently live in the UK with my husband and daughter. Miss Moti came out of my struggle with body image issues, like being overweight. I wanted to create a positive character that could achieve and accomplish things regardless of her size. I was inspired by my mother who, despite her weight, has never let it hold her back from doing anything. She is very active and full of energy."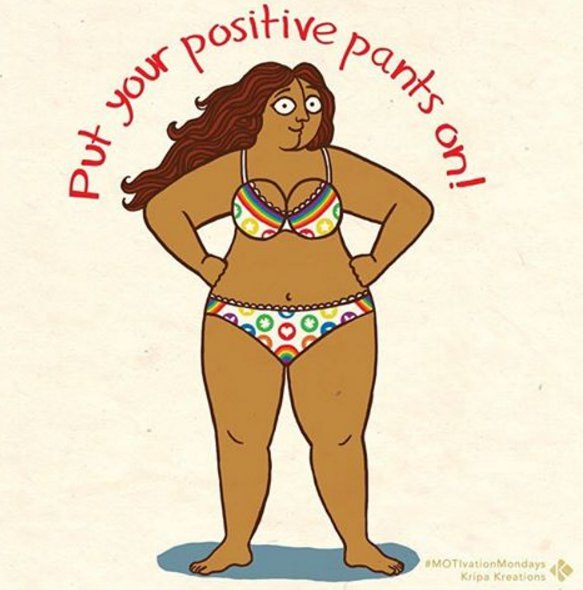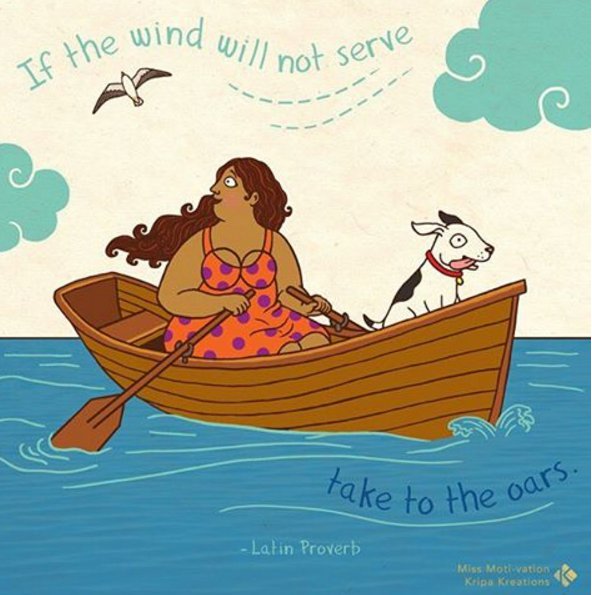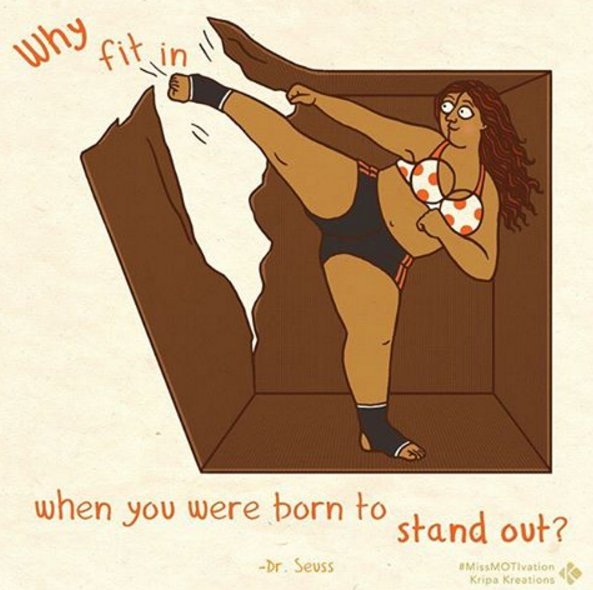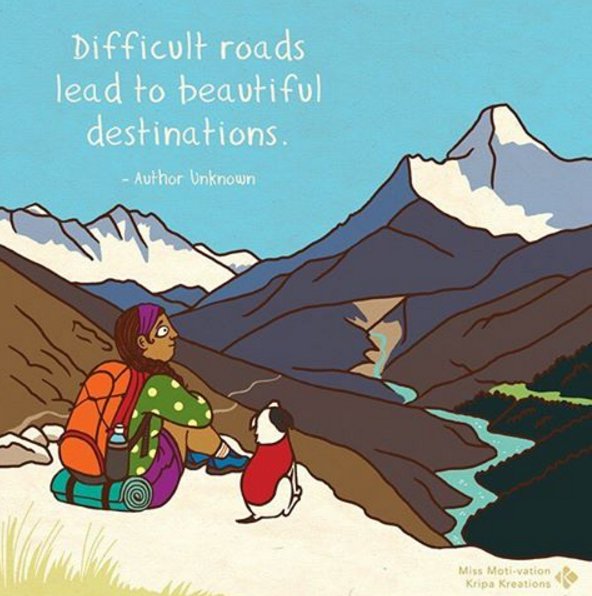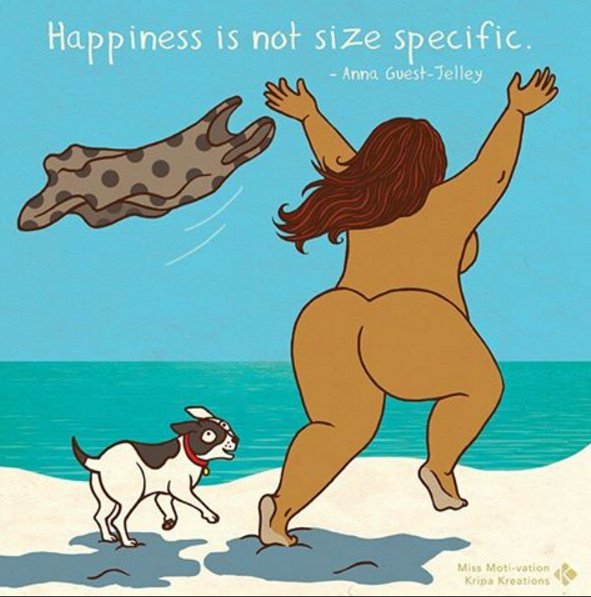 She added, "I came up with the name Miss Moti because a friend of mine used to call me moti. I wanted to change this negative connotation into a positive one. I liked the fact moti could mean a plump woman, but if you pronounced the 'T' differently, it could also mean a pearl. So, the name, and her logo, suggests that Miss Moti might look plump and ordinary, but on the inside, she could be extraordinary and a gem of a person."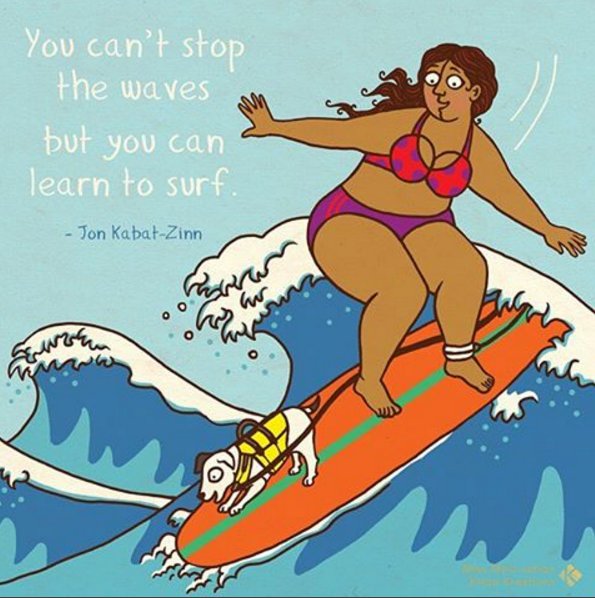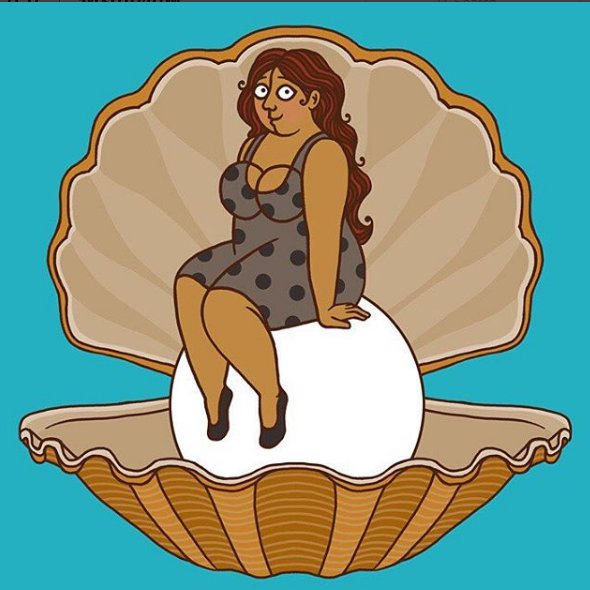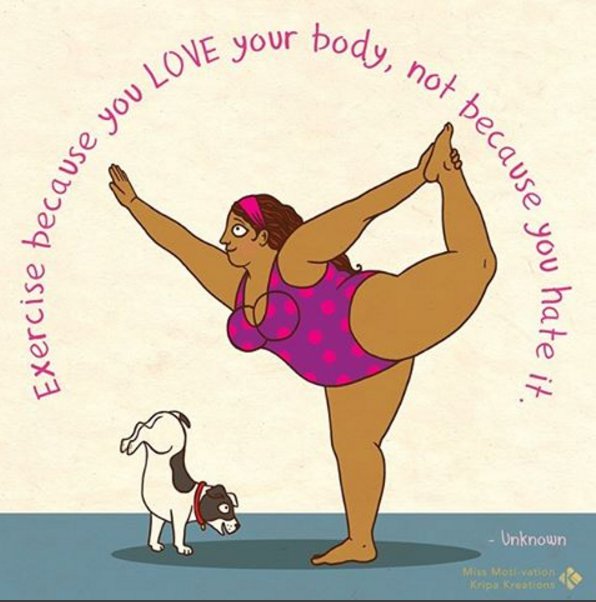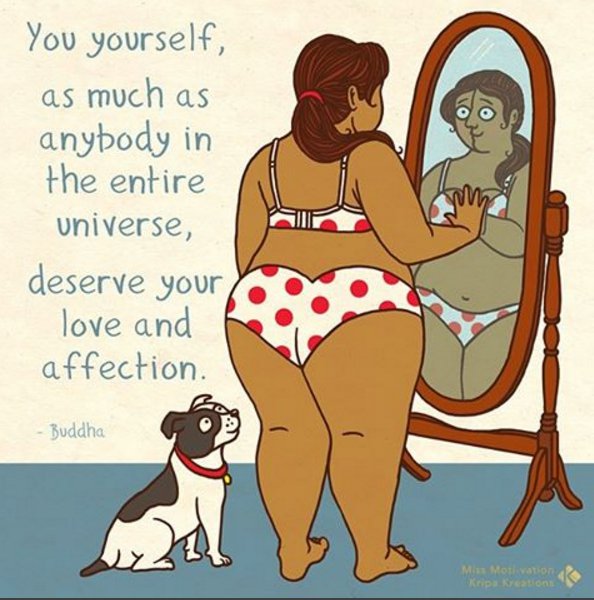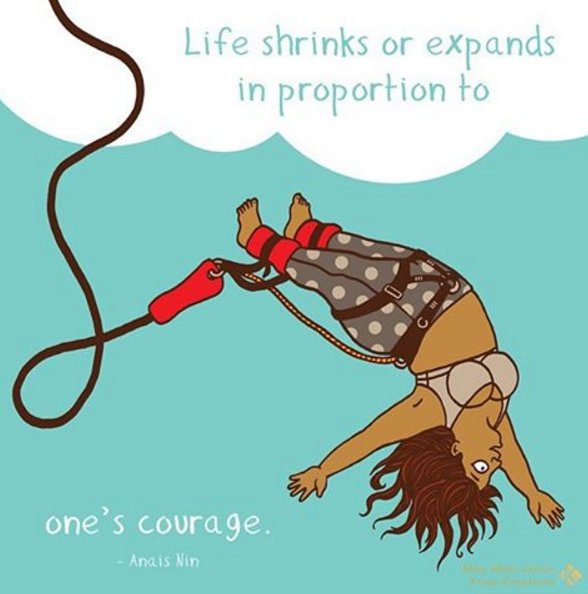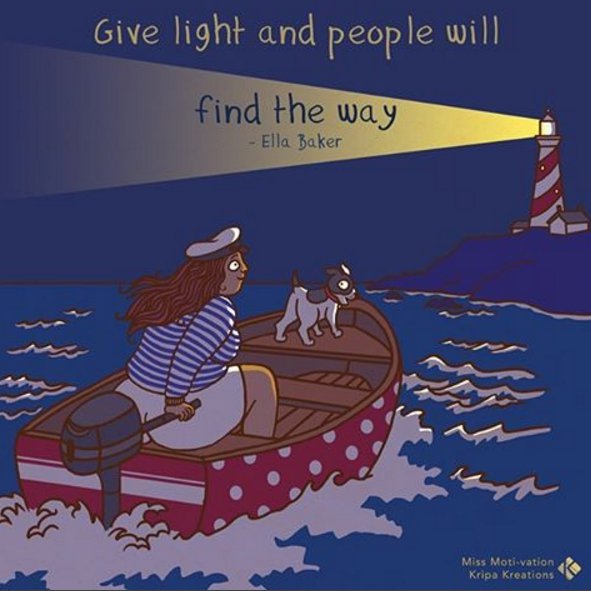 "In defying the standards of beauty, I think she provides a counter point to the notion that a woman's worth is in how she looks. Miss Moti does not let anything, including her weight, hold her back in life," she added.

All images are owned by the artist and have been republished with her permission.
You can check Miss Moti out on Twitter, Facebook, and Instagram.