Meet the People Who Give a Safe Haven to Abused Indian Teens on Snapchat
There's some great news for Indian Snapchat users.
Snapchat Counsellors is an innovative service employing the medium of Snapchat to help Indian teens in abusive relationships find help.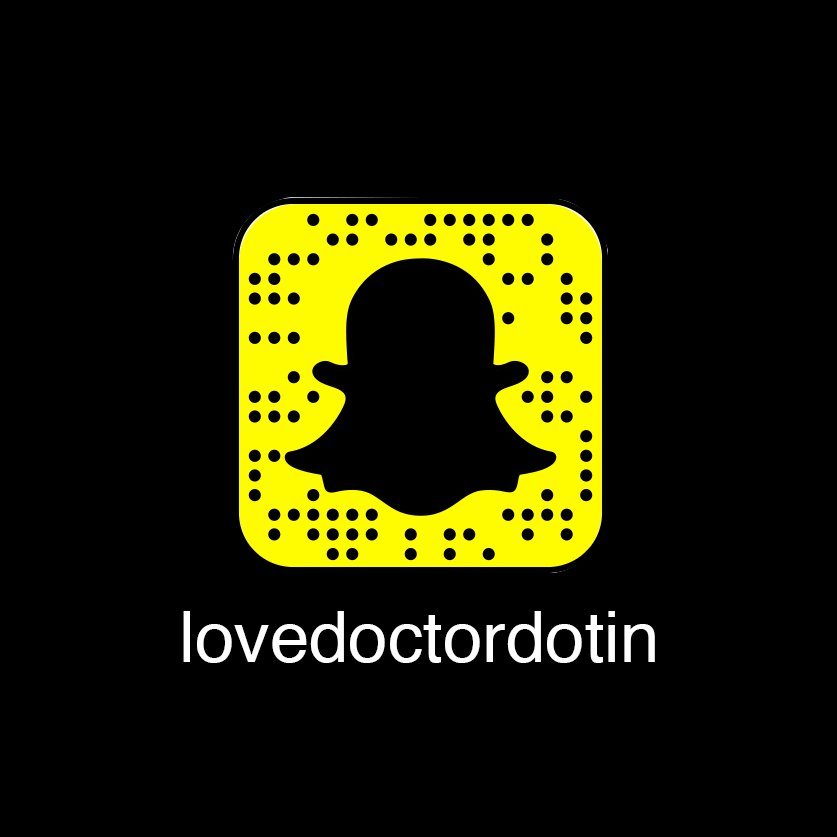 Vagabomb recently interviewed the individuals behind this authentic project, Rajshekar Patil, Avani Parekh, and Nida Sheriff, about how they came up with this one-of-a-kind idea, what future they see for it, and all the details in between.

What birthed the idea of Snapchat Counsellors, and why did you specifically employ Snapchat as your medium?
Rajshekar: It happened when someone got me into Snapchat. I was amazed by how quickly the app had caught on with youngsters, and they had their own space here. The best part of the app was that it wasn't intrusive.
Nida: The Snapchat idea was Raj's from the get-go. He had this great idea and contacted Chayn about it a few months ago. We realised that privacy and secrecy are super important for those in abusive relationships (our websites even have a "hide this page" button), especially for teens and young people.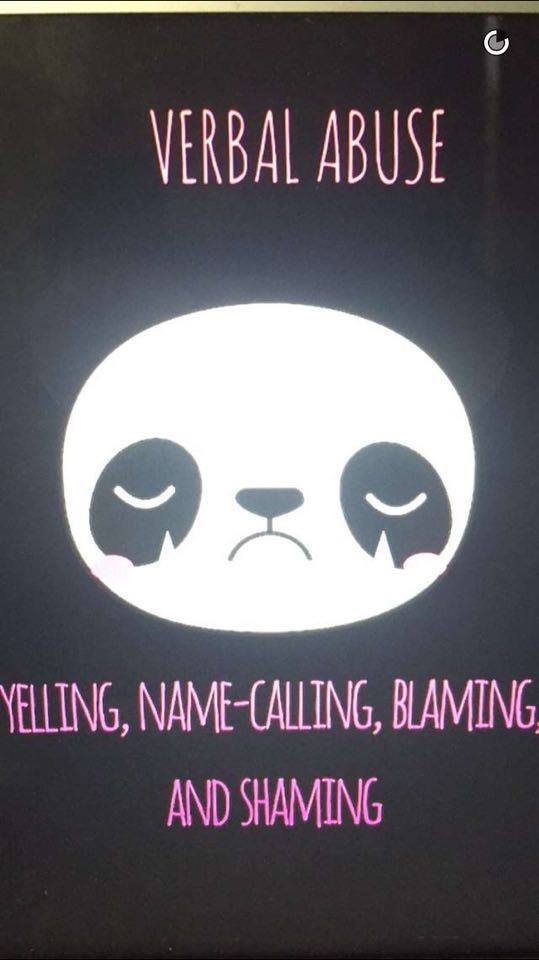 How did the three of you come together to initiate this service? Did you know each other prior to the ideation of this project?
Rajshekar: I wanted partners who would understand both teens and tech. I thankfully found LoveDoctor and Chayn India. Both have the experience and totally get the scene. After eight months of phone calls and video chats, we launched on Women's Day.
Nida: Avani from LoveDoctor was a friend and collaborator of Chayn's before Raj approached us. I knew this project would be perfect for her and the amazing work LoveDoctor does with counselling, so we decided to work on it together. Chayn would provide the research and build the guide, and LoveDoctor would provide the counselling.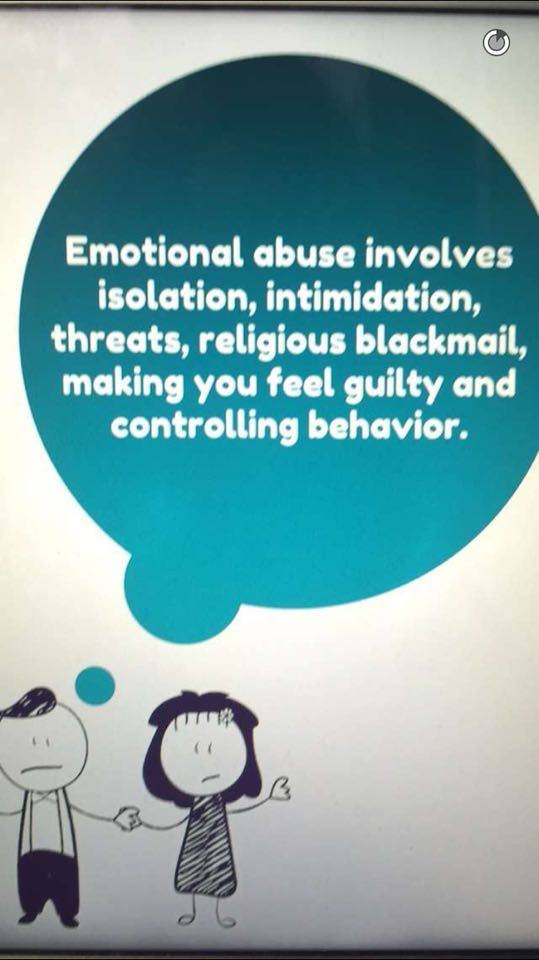 How do you counsel individuals who seek your help?
Avani: LoveDoctor counsellors are manning Snapchat and our portal LoveDoctor.in. We basically provide a compassionate, friendly outlet for people with questions - we serve as a best friend who asks you the tough questions. We won't tell anyone what to do, but if a relationship sounds like it's abuse, based on the criteria provided by Chayn India guide, we don't hesitate to say, "It sounds like you are in an abusive relationship." Most clients just want to talk, and have someone to share their story with, and at the end of the day, that is what our counsellors do - we listen with care.

Nida: Individuals who need help can read Chayn India's Abusive Relationships, Stalking and Harassment Guide For College Students, and empower themselves through information. The guide includes everything a teen/college student would need to know about abuse, mental health, sexual health, where, when, and how to get help, and the law.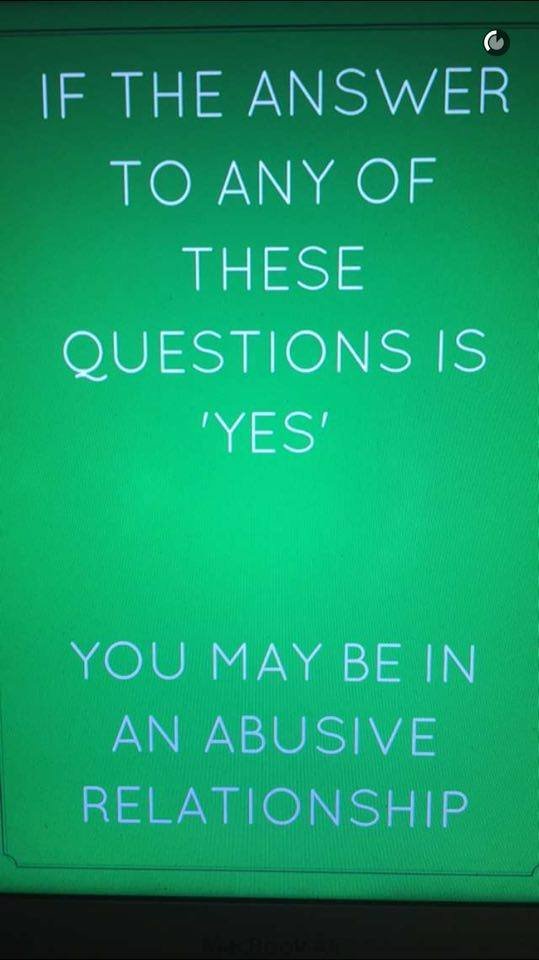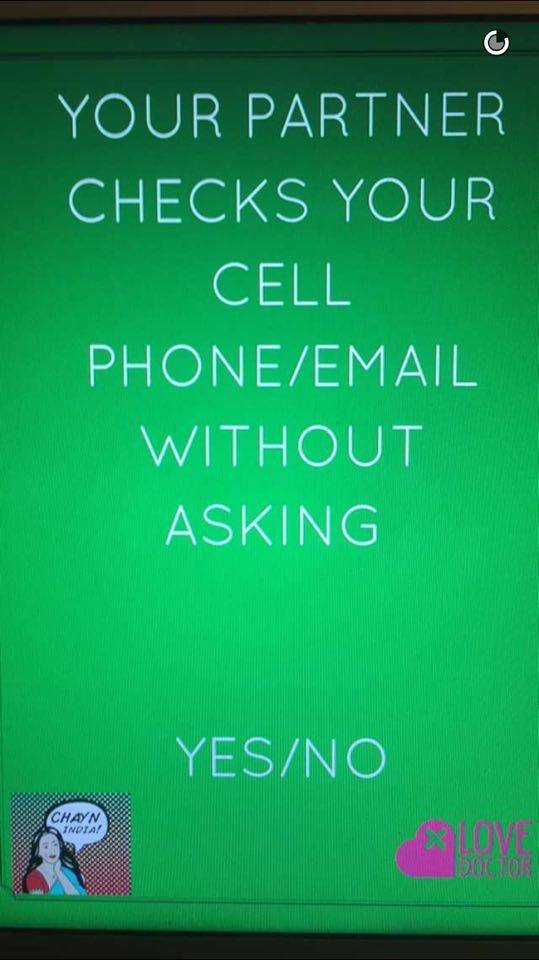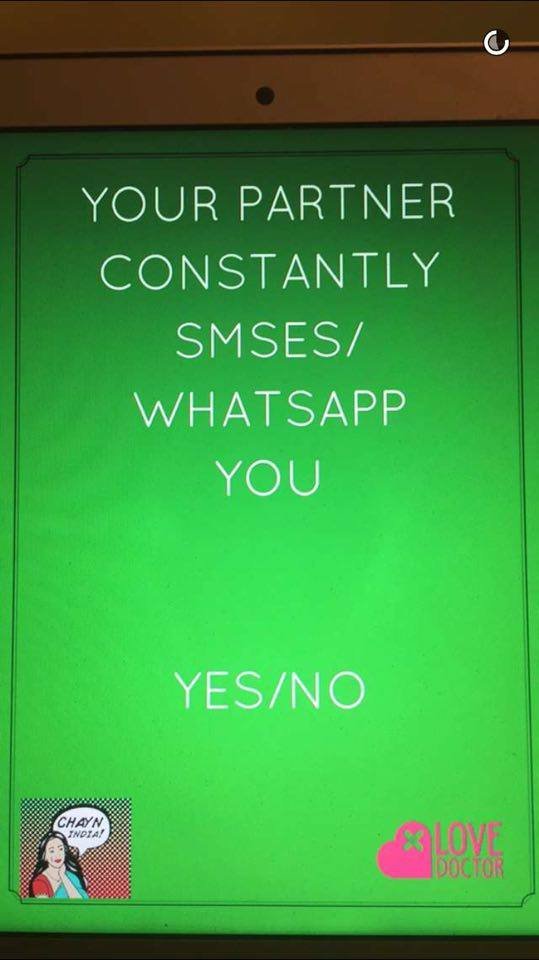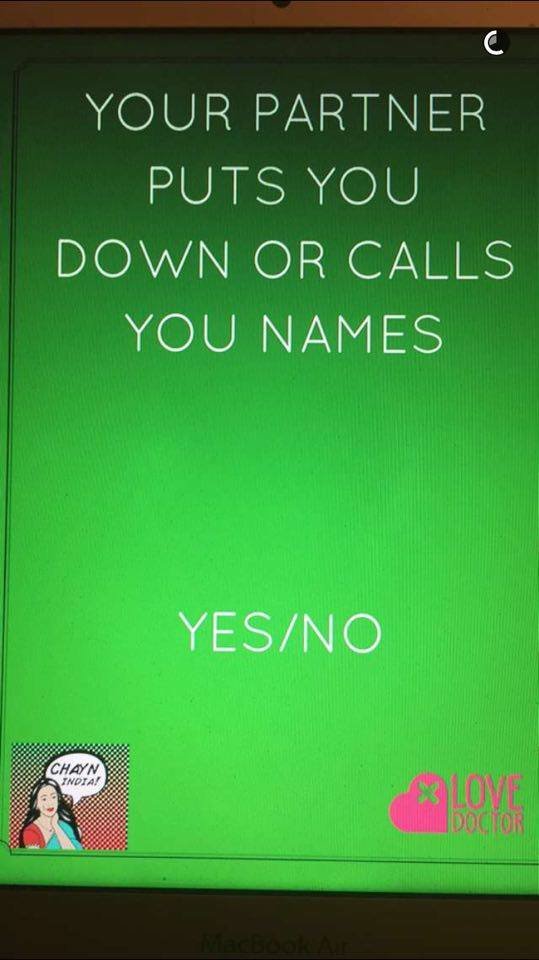 Given that the idea of Snapchat Counsellors is fairly new, approximately how many individuals have contacted you so far?
Avani: Since we started a day ago, we've had 4-5 chats, and over a hundred people looking at the stories we are creating on relationship abuse. I can see it growing hour by hour! In addition, I see a lot more traffic to LoveDoctor's site, and we've had 10 or so chats there about abusive situations in addition to a lot of people just asking general questions about relationships, love, and sex.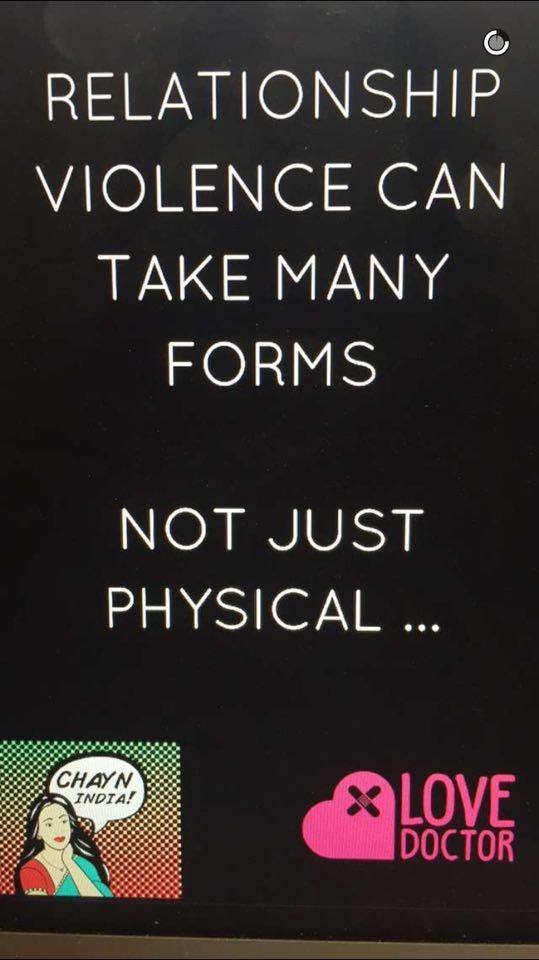 A growing amount of Indian millennials are accessing Snapchat. In what ways do you see your service benefitting victims, and hopefully society in general, in the future?

Rajshekar: With the astronomical number of users, and the absolute lack of counselling infrastructure outside, the potential for a platform like this is very high. We are probably the first in the world to unlock the potential of Snapchat in the social sector. No doubt this will open the doors for many more ​social innovators and organisations working with teens. In advertising, I see so many brands coming on to Snapchat, so why not community builders?
Nida: When Chayn India launched last March, we did so knowing that millions of Indians are accessing the Internet every single day for the first time. More Indians are online than ever before, and this includes women and young people in domestic violence. Leveraging technology to empower women and victims of abuse is the most natural and obvious solution at the moment. The way teens access Snapchat is in a very specific way - they value their privacy and discretion more than anything else. If they need help, Snapchat is the perfect place to get it because it offers privacy and discretion, as well as answers in real time.
Avani: For LoveDoctor, it's another accessible, popular platform to offer counselling on relationships, love, and sex. Since increasingly, I see more and more clients normalising abuse as "love," this campaign and the medium made total sense. Abuse is not cool, so if we can use a cool platform to spread the word about it, it feels like we are doing something right.
Is there anything you'd like to share with a reader?
Nida: If you or someone you know is going through abuse, or is in an unhealthy relationship, remember that you are not alone, and you deserve to be treated with love, respect, and care. Just because you are not married, or you're only casually dating doesn't mean it is not relationship abuse. Find out more about abuse on our guide, and if you're ready, get help at LoveDoctor. Remember, abuse isn't love, and it's never too late or too early to talk to someone about it.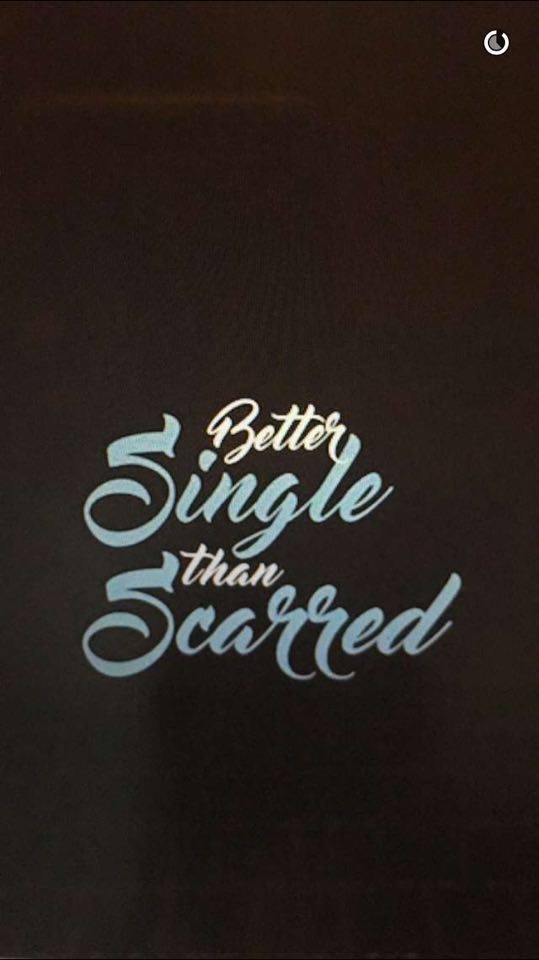 If you're someone in an abusive relationship, and you happen to use Snapchat, you can approach Snapchat Counsellors through their Snapchat handle, i.e., 'lovedoctordotin'. If you don't use Snapchat, yet you wish to seek help, you can go to lovedoctor.in, or email them at [email protected]