Comic Con Delhi '15 Was More Feminist than Ever Before and Here's How
Co-authored by Shahana Yasmin
Vagabomb spent the weekend at the Delhi Comic Con '15 , at NSIC Grounds Okhla, and we were pleasantly surprised by all the positivity and frolic the event had to offer. Delhi's largest pop culture event was three days worth of fun and awesomeness. But more than anything else, what got us super thrilled was the subtle feminist, and diverse, undertone that was prevalent throughout the event. Delhi Comic Con was more feminist than ever, and we love that this is finally happening. Here's how Delhi Comic Con '15 was three days worth of gratification for us fangirls. Brace yourself: Nerd girl feels coming through.
Valiant Comics' Dinesh Shamdasani and comic artist extraordinaire, Ty Templeton are feminists, and stoked about women in comics.
We got to speak to two special guests at the Comic Con, Dinesh Shamdasani--CEO of Valiant Entertainment, and Ty Templeton--Canadian comic book artist and writer. Just when we thought we couldn't fangirl enough, Dinesh and Ty gave us the thumbs up on feminism, and we were doing little victory jigs after speaking to them.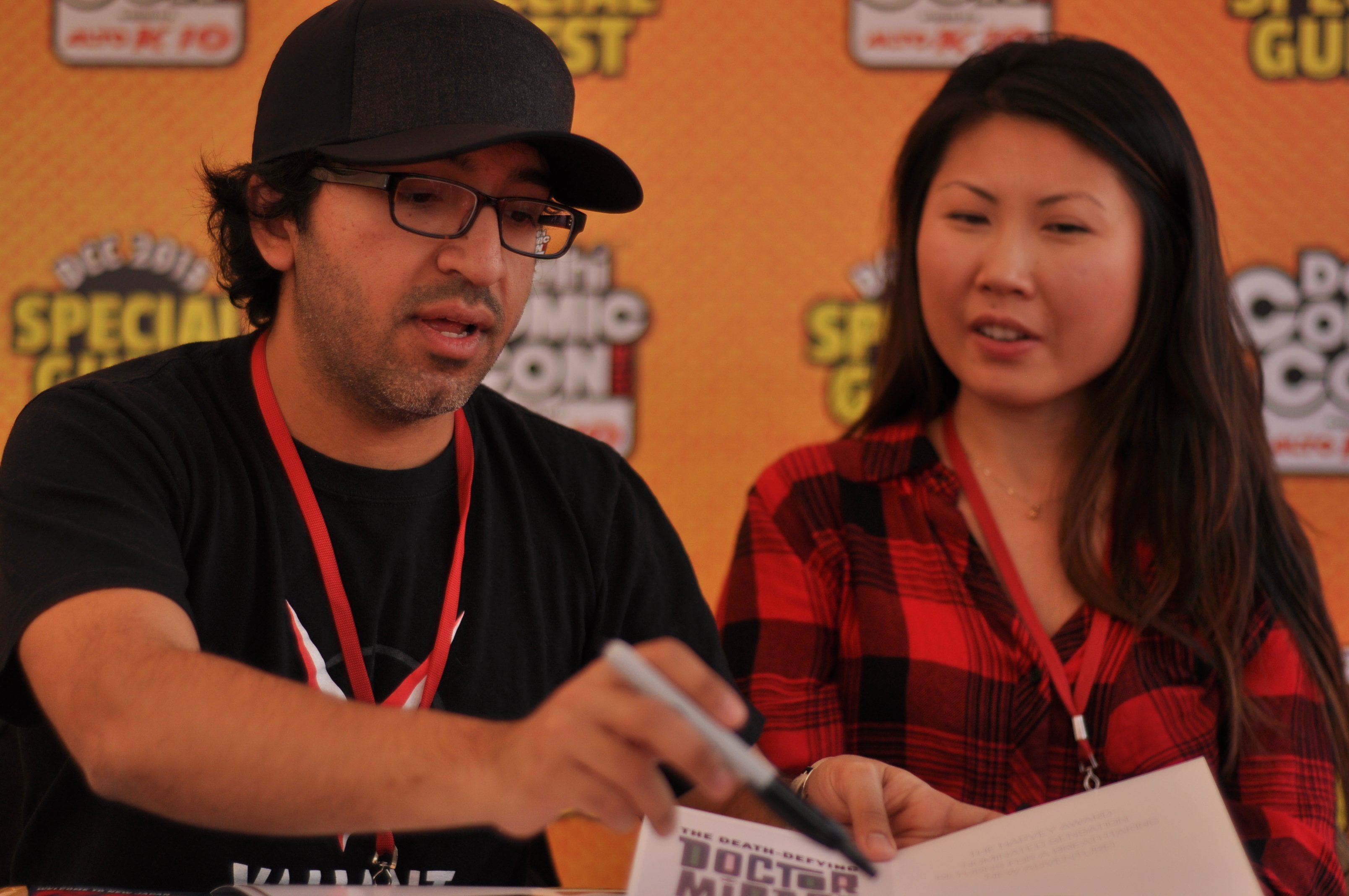 Valiant comics' diversity game was on point, with their comics representing characters who are Chinese, Japanese, Russian communist, biracial, Indian, Mesopotamian, homosexual, Visigoths, and so on.
Valiant also slays body image issues with its character, Faith, who doesn't care about her weight and is one of Dinesh's favourite characters. When probed further about Valiant's diverse lineup of characters, Dinesh nonchalantly responds, "diversity in the world is strong, and you have to reflect that." And we internally applauded, trying very hard to keep it cool.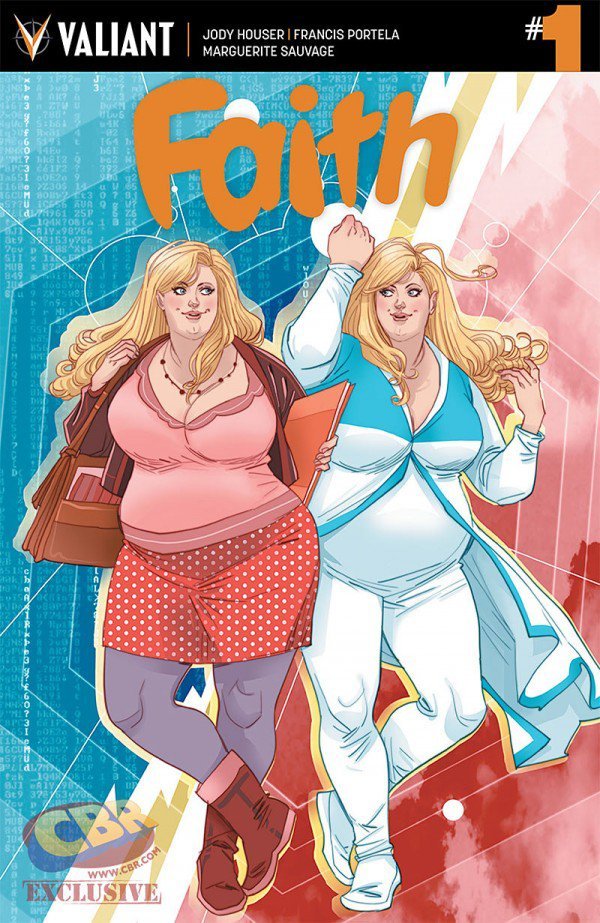 Source: Valiantentertainment
Comic artist and writer, known for DC's Batman 66 series, Ty Templeton, then made our day by declaring he's a proud feminist.
When we mentioned we're a feminist magazine, Ty enthusiastically responded, "Excellent, I'm a feminist person!" and went on to speak more about how the industry has changed and become more inclusive and diverse. Speaking about the comic industry fandom and recent boost in gender diversity Ty says, "there weren't that many women who made comics for a living; there were probably only three...Ramona Fradon, Trina Robbins, Colleen Doran. Nowadays there's dozens and dozens and dozens." He then went on to talk about how there was close to no diversity back in the 1930s when the comic industry was first set up and says, "I don't wanna hear from Jewish white men anymore...I want to hear from different cultures, different points of view, different social strata, men, women, gay, straight... For gosh sakes, let's hear from you guys!"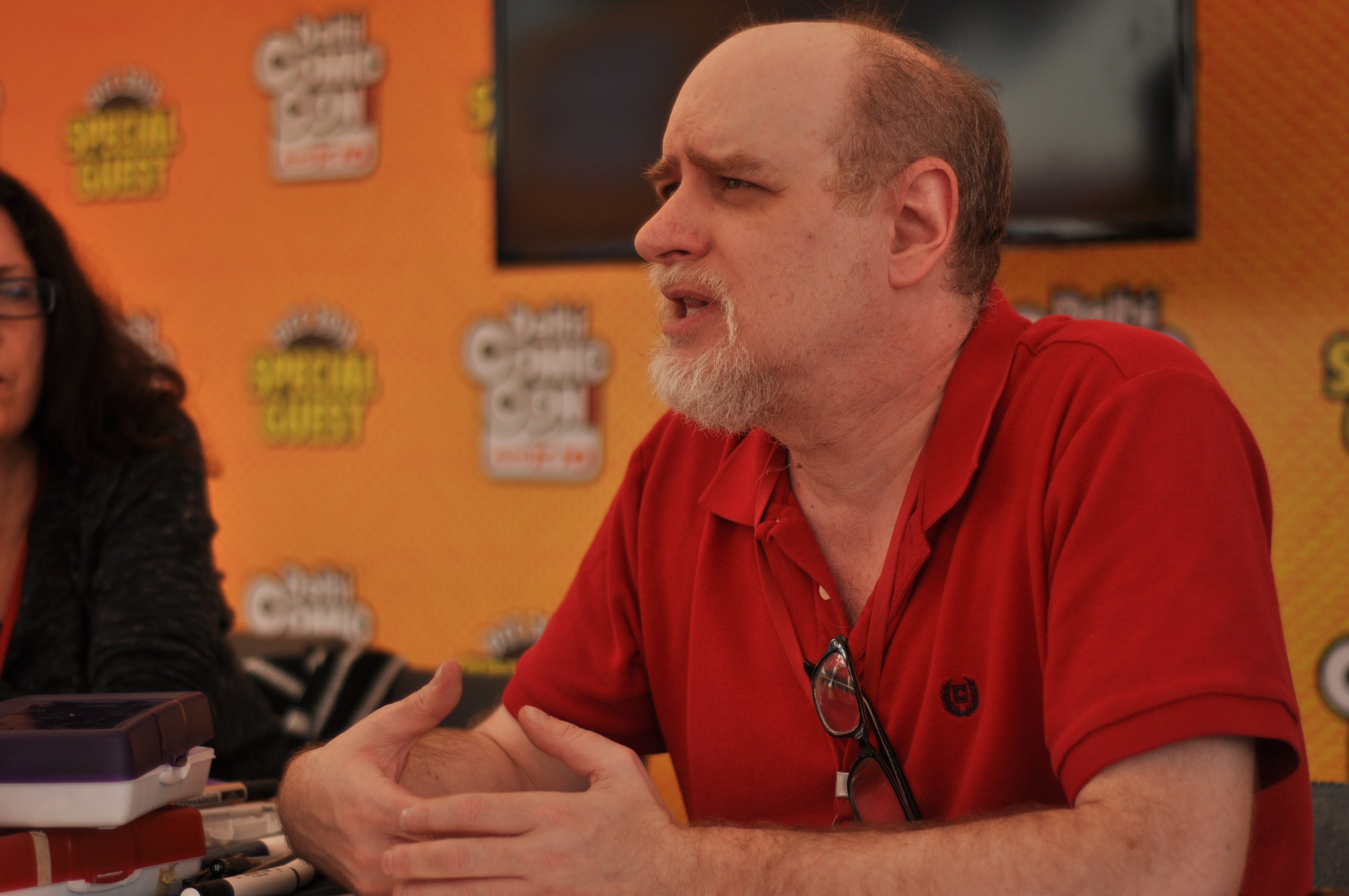 Things are changing in the pop culture space, and we're super stoked about gender diversity and identity being recognised and promoted by stalwarts in the industry.
Comic con's zero harassment tolerance. Cosplay is indeed NOT consent.
This year Comic Con Delhi upped its zero tolerance policy for all harassment and made its stance on consent crystal clear.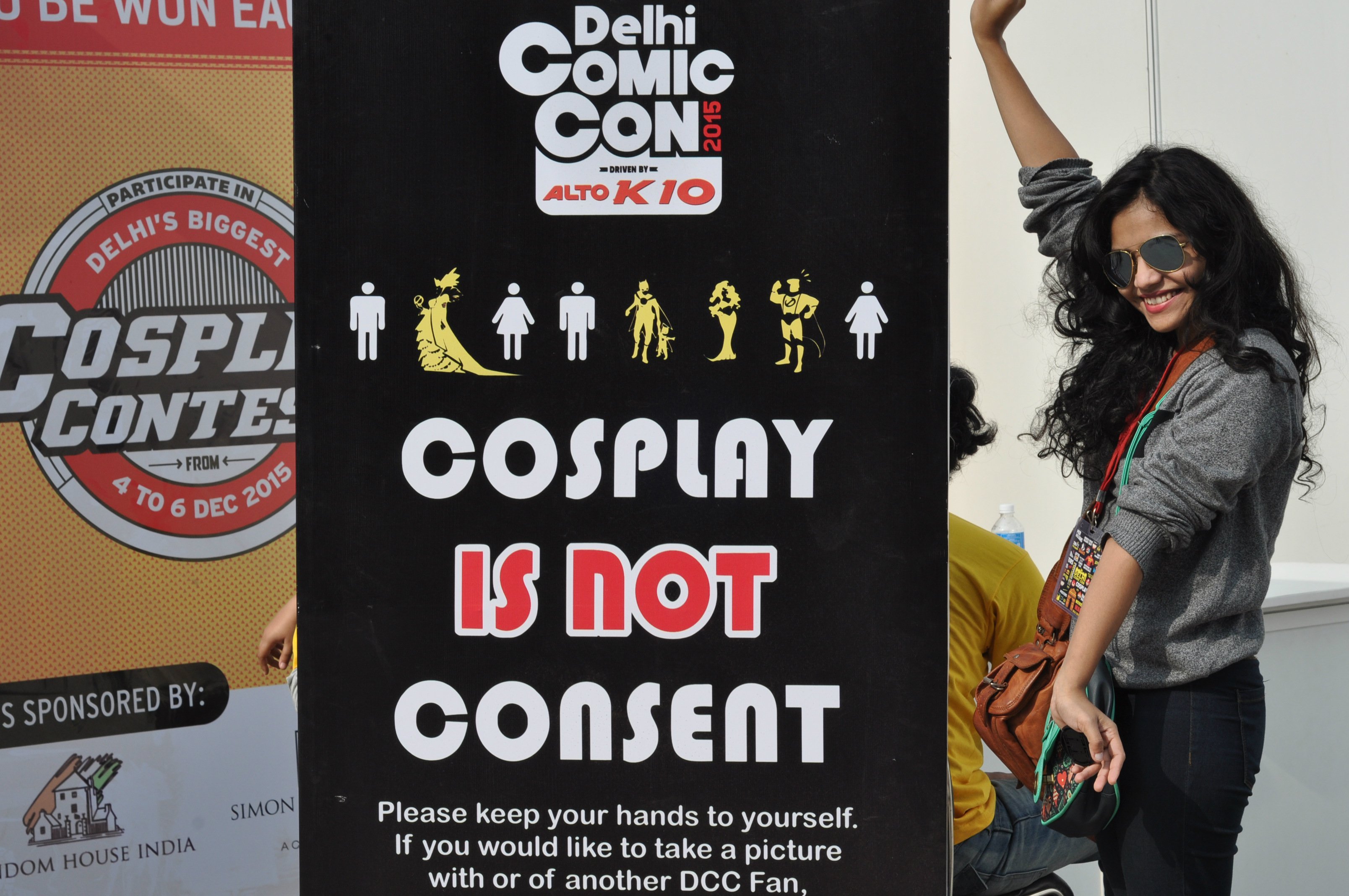 In a clearly laid out set of guidelines, the organisers made sure the message was loud and clear for everyone to see and adhere to. While any sort of unsolicited sexual attention was straight up forbidden, the guidelines also went on to state that no one is allowed to harass anyone on the basis of race, gender, gender identity, disability, size, sexual orientation, age, and so on.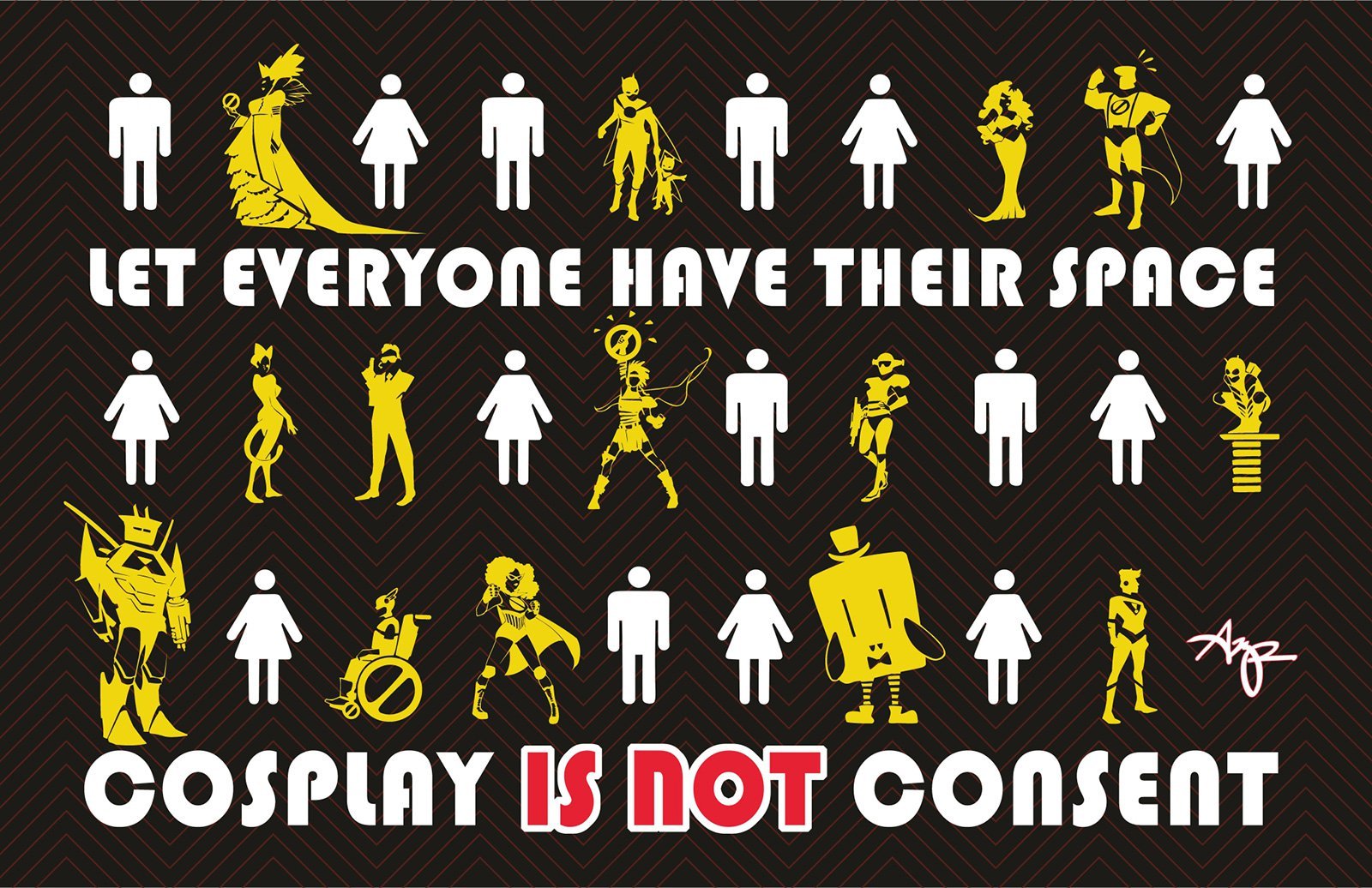 Source: Comiccon
It was heartening to see how one of Delhi's largest events was taking harassment seriously and was ready to go the extra mile to make everyone feel safe and secure, and ensure everyone enjoys themselves equally at the venue.
Empowered female characters for the win!
Brilliant new artists and comic creators showcased their talents. But for us, what stood out the most was importance given to gender diversity, strong female characters, and gender identity. Out of the many instances where artists had upped their representation game, here are some that caught our attention.
Priya's Shakti
In a world rampant with gender bias and violence against women Priya's Shakti comes as a much needed antidote to an inherently patriarchal Indian setup. The protagonist of the comic series is inspired by Hindu mythology and the stories are modeled after rural Indian women. That said, what caught our attention was the hero of the comic, who is a rape survivor and a crusader for women's issues fighting gender violence on behalf of its victims. As of now there isn't a set villain in the series, and according to the creator of the series, "Priya's nemesis is patriarchy."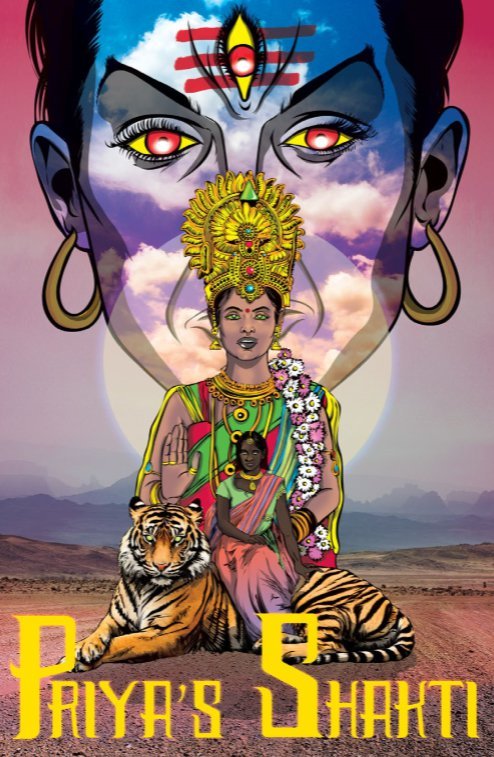 Not only does a character like this bring in a welcome change in the paradigm of what appropriately defines strength, it also instills a sense of courage and empathy to those affected by gender violence, and subtly presents feminism in a traditional avatar. Two thumbs up to Priya's Shakti and their brilliant take on women empowerment.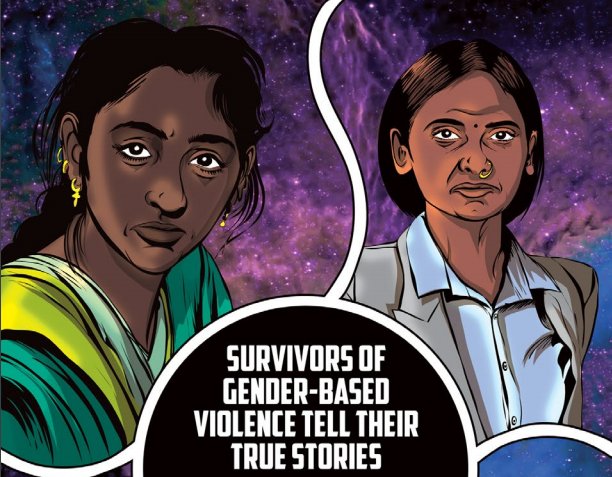 Get a free copy of the first issue here .
Stranger Than Fiction
Marcus Santiago and Raj Das' three stories, collectively called Stranger than Fiction , really stood out. The protagonists of all three stories, Blood Bank , Satellite Girl , and Significant Others , were all female, and one of the primary characters in Significant Others is a transgender woman. Marcus insists that the characters weren't female intentionally, but that the plot just went that way, and it made more sense to make them female. He was raised by two strong women, and doesn't think there's anything wrong with stories about women, because in real life, these stories exist.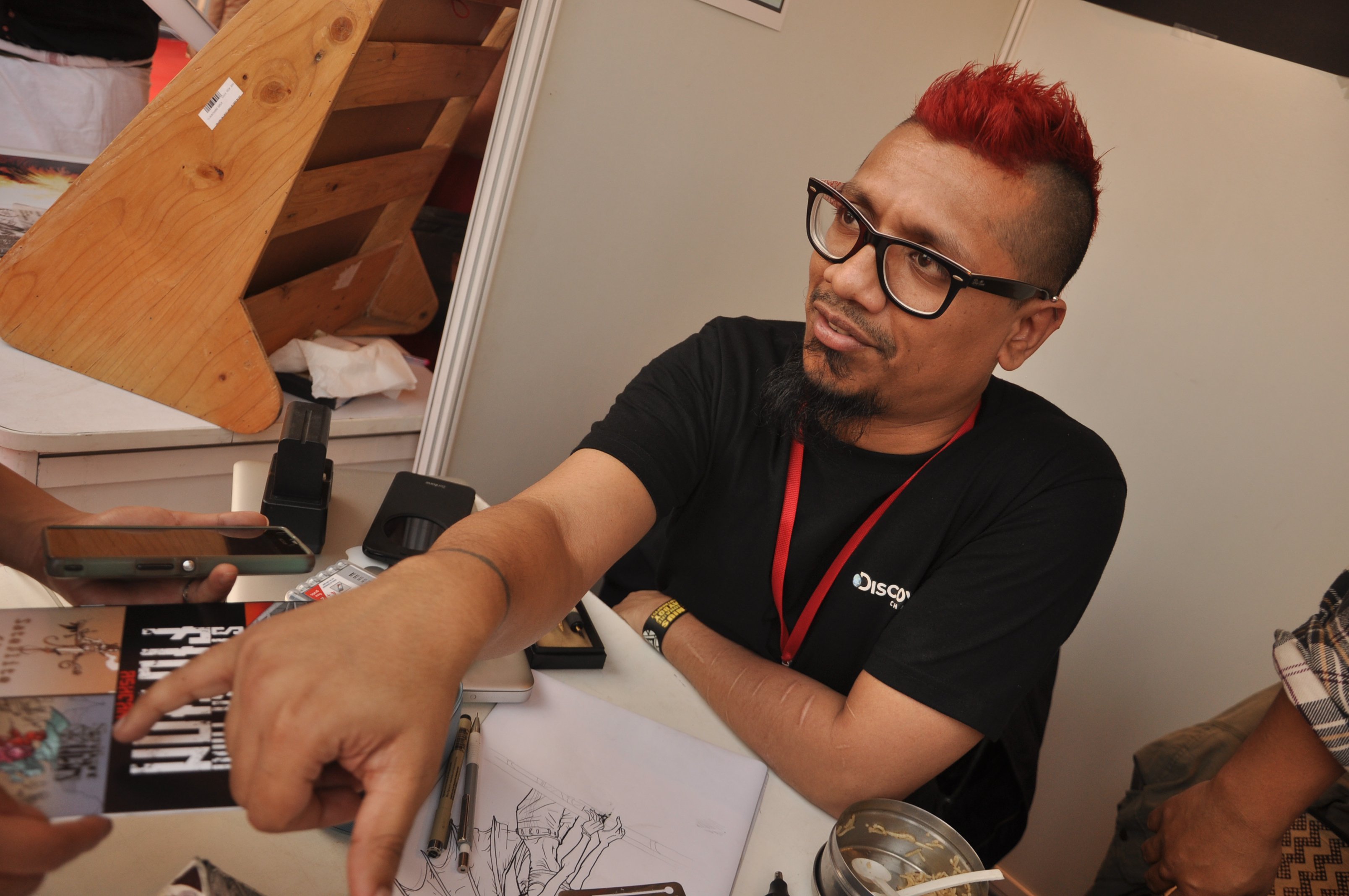 Their stories are about vampires, the occult, aliens, and yet deal with very real modern day threats like honour killing, just wrapped up into the supernatural. They're on the lookout for a writer to work with them, as well as a publisher. Based on what we saw and heard, we're hoping they find both, because we're dying to find out what happens at the end of these stories.
Yali Dreams Creations' Caravan series
Yali Dream Creations, an Indian comic company focused on original India-centric stories mixing horror, fantasy, and sci-fi, released its newest Caravan series.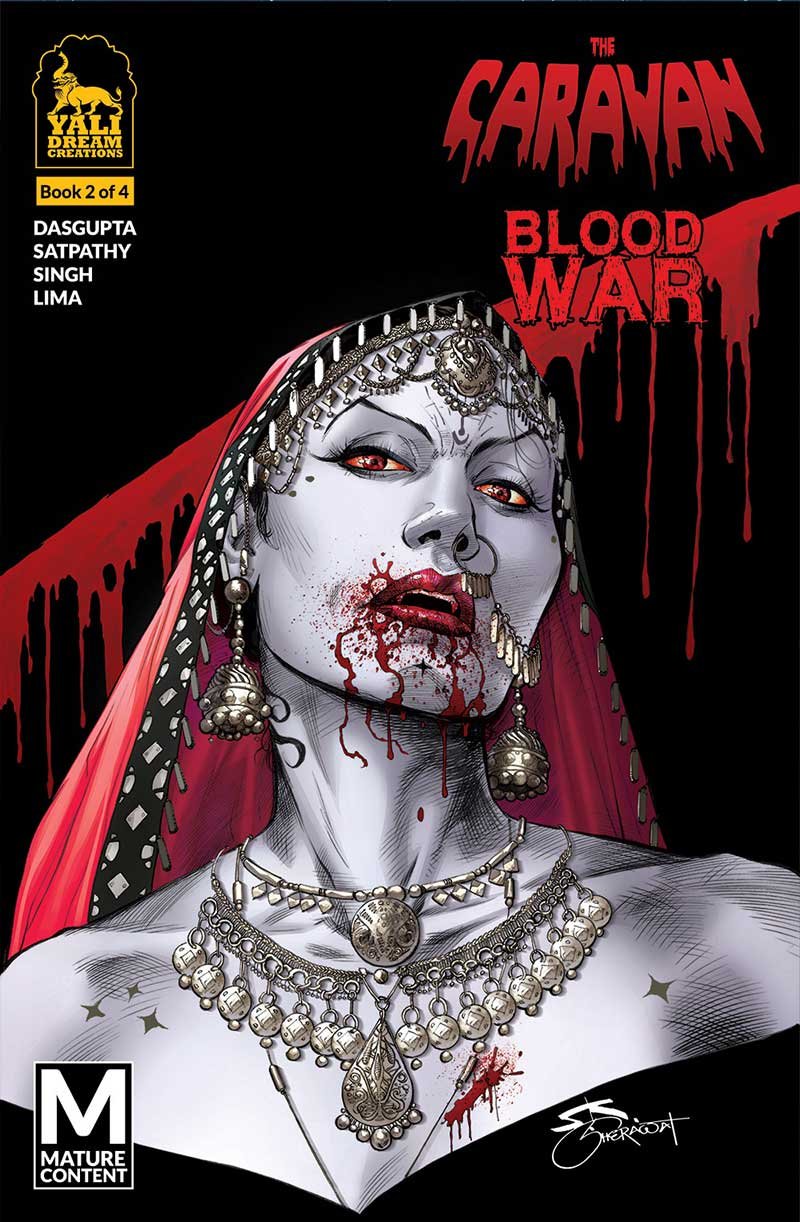 Source: Yali
While it combines mystery, violence, horror, and presents it in the most artistic way, its USP lies in its powerful female characters and representation of women fighting evil in a David and Goliath-ish battle. More power to Caravan 's apocalyptic curry western style. Get their comics here .
Finally, merchandise targeted at women.
As Anita Sarkeesian will tell you, women in any kind of fandom are looked at with suspicion, and treated with the utmost disrespect. One look at Tumblr will tell you exactly how often women are accused of being "fake nerds," because comic books used to be an all-boys club. All of this led to the fact that women had to work really hard to find comic book merchandise targeted at them. Marvel has been criticised openly for not including Black Widow on official merchandise, and we've always had issues with not being able to find clothes that fit us, simply because it was rare to find a store with women's sizes. Finally, merchandise stores have started to become aware of the fact that they have a female demographic they need to cater to, with stores like Planet Superheroes and Captain Kyso actually carrying separate size groups for both genders. It's time to rejoice, ladies, we don't need to dwarf ourselves in men's t-shirts anymore !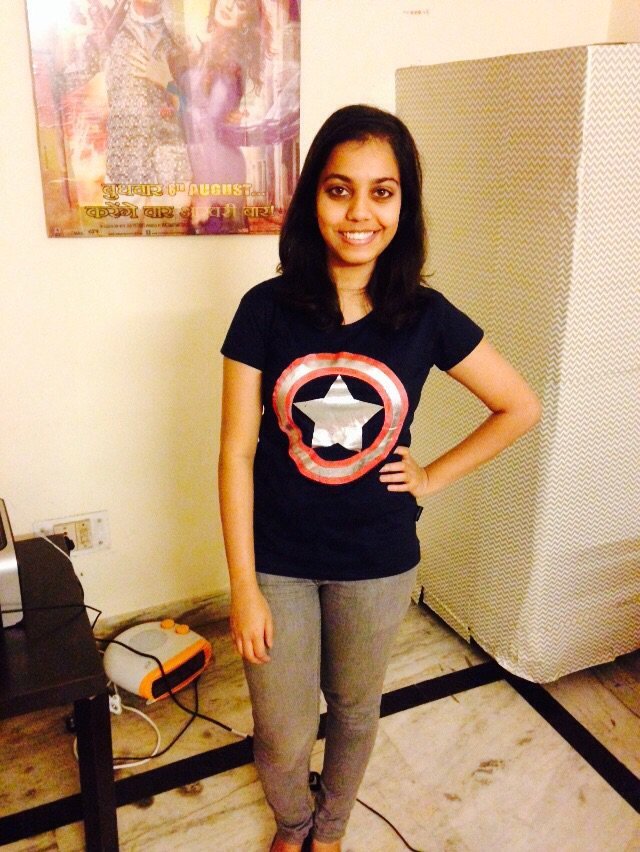 Not only are they carrying our sizes, merchandise stores are also carrying female character merchandise too. We saw quite a few Avengers merchandise with Black Widow included, and plenty of Princess Leia, Wonder Woman, and Black Widow action figures as well. Female representation ftw!
More female cosplayers than ever before.
There have always been more male cosplayers in the Indian editions, while the International female cosplayers just get called derogatory slurs. This year, there were more female cosplayers than we've seen before, with some of the most complicated costumes we've seen. Some employed their sewing skills, some even learnt to, and some even used papier mache to bring to life some of our favourite characters from screen as well as print. Ladies, you make us proud!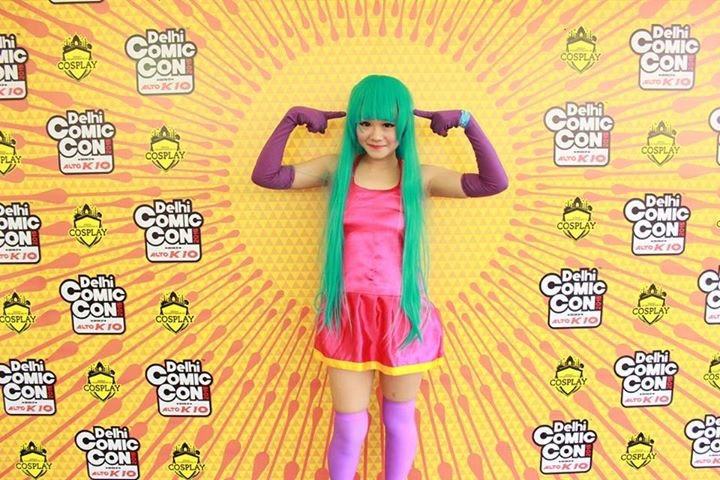 Source: Facebook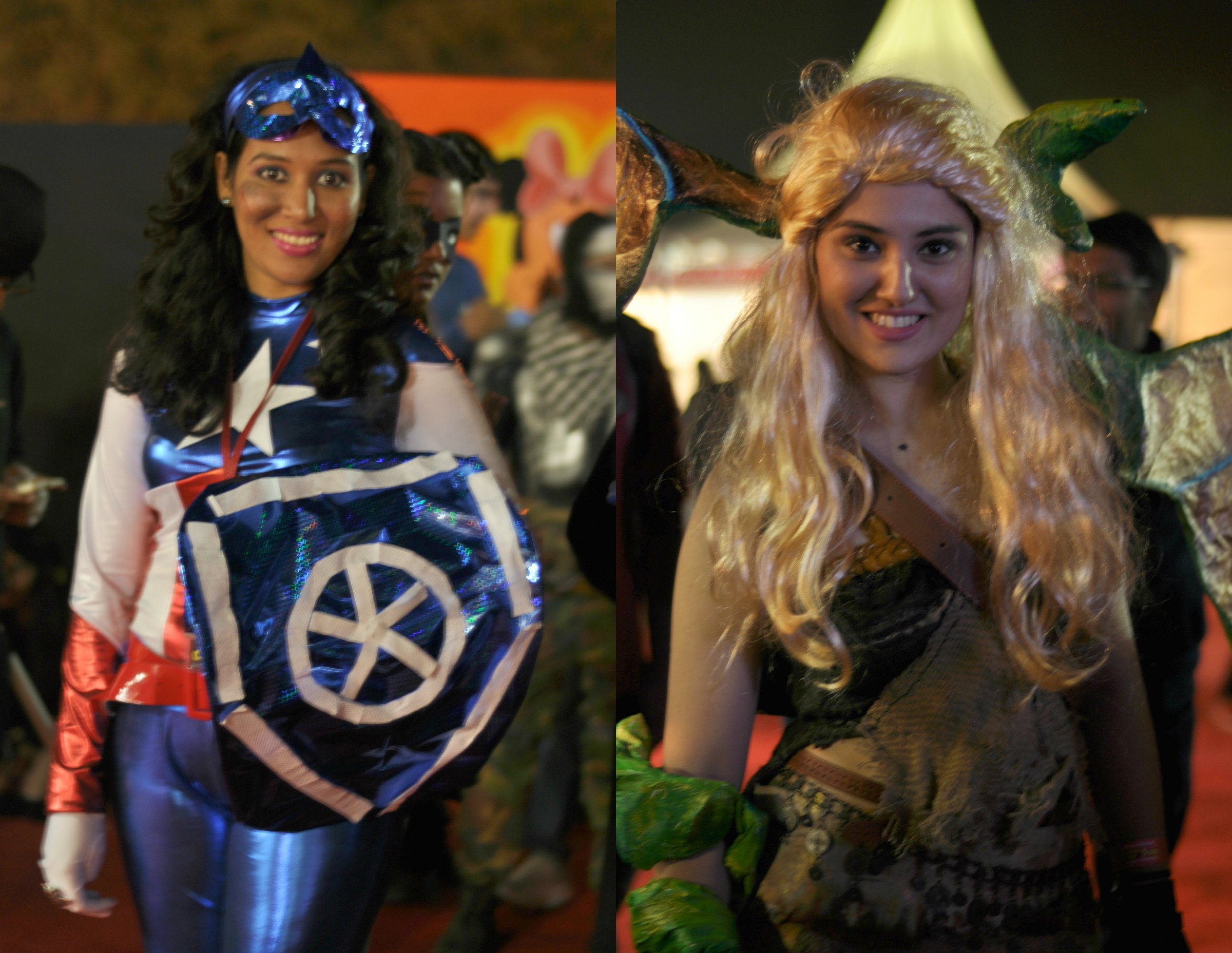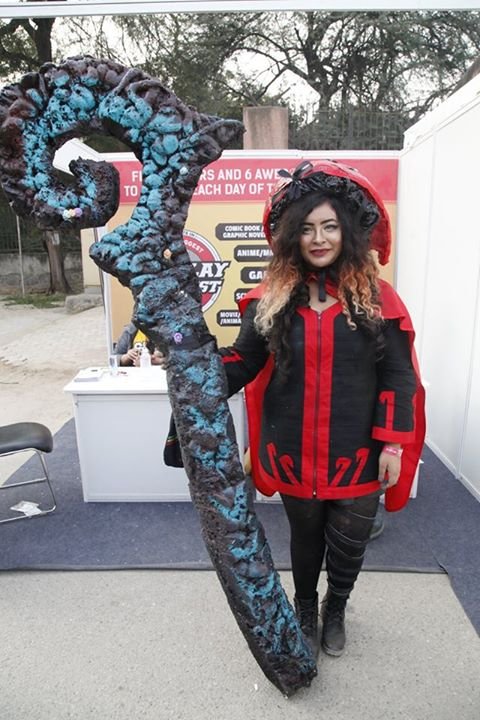 Source: Facebook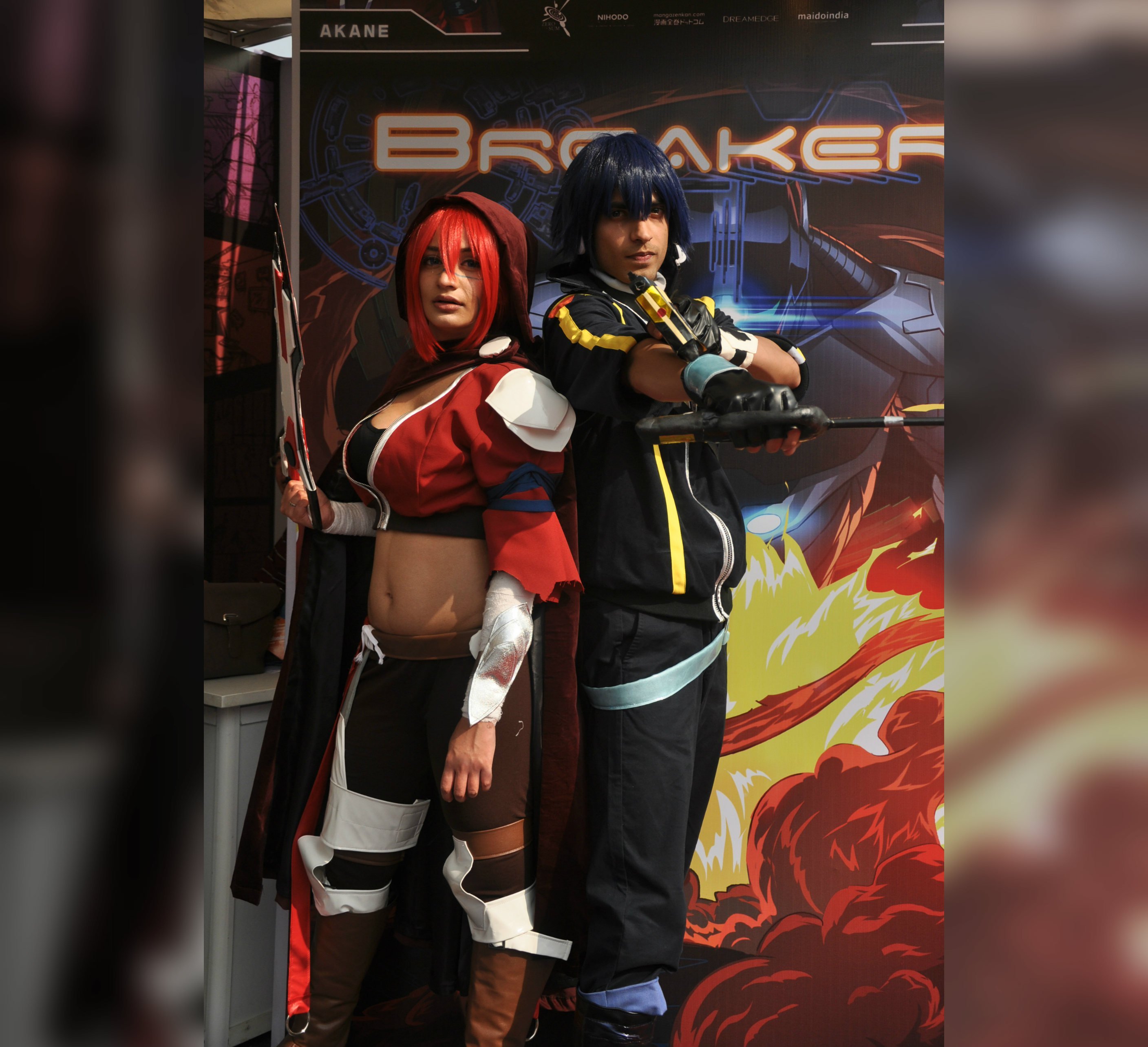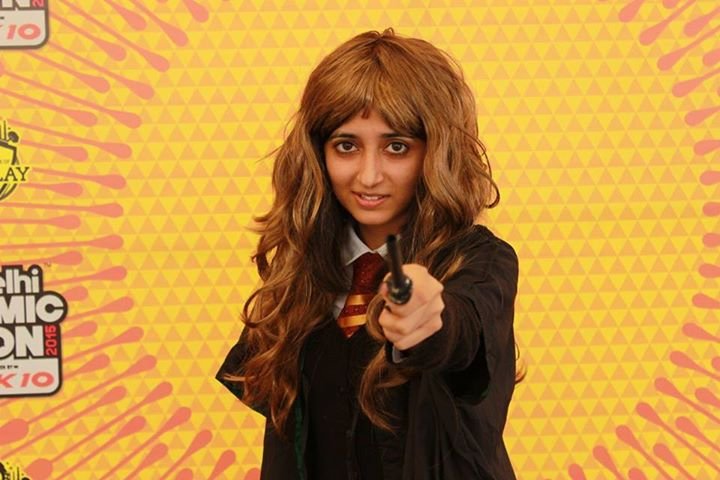 Source: Facebook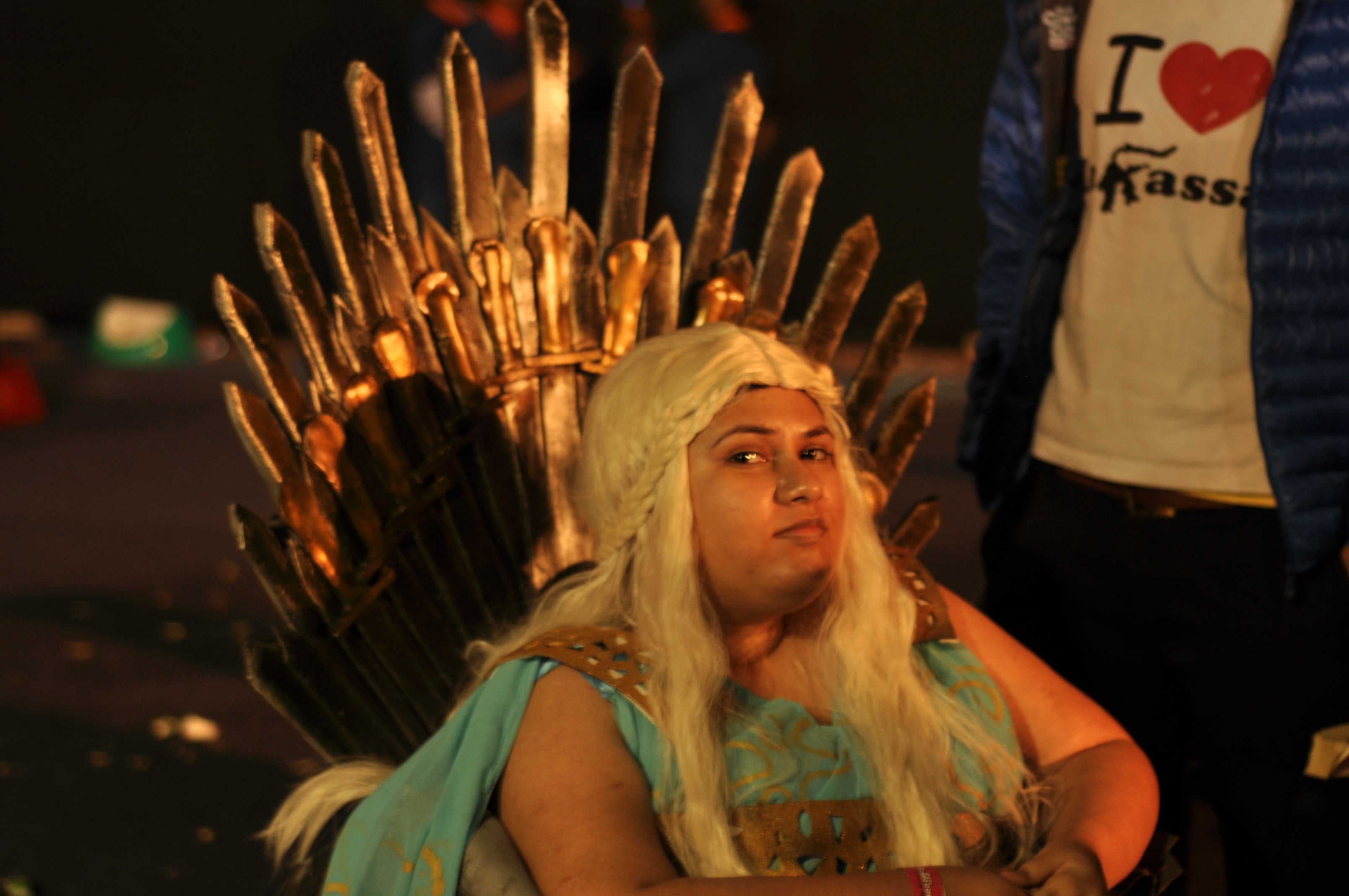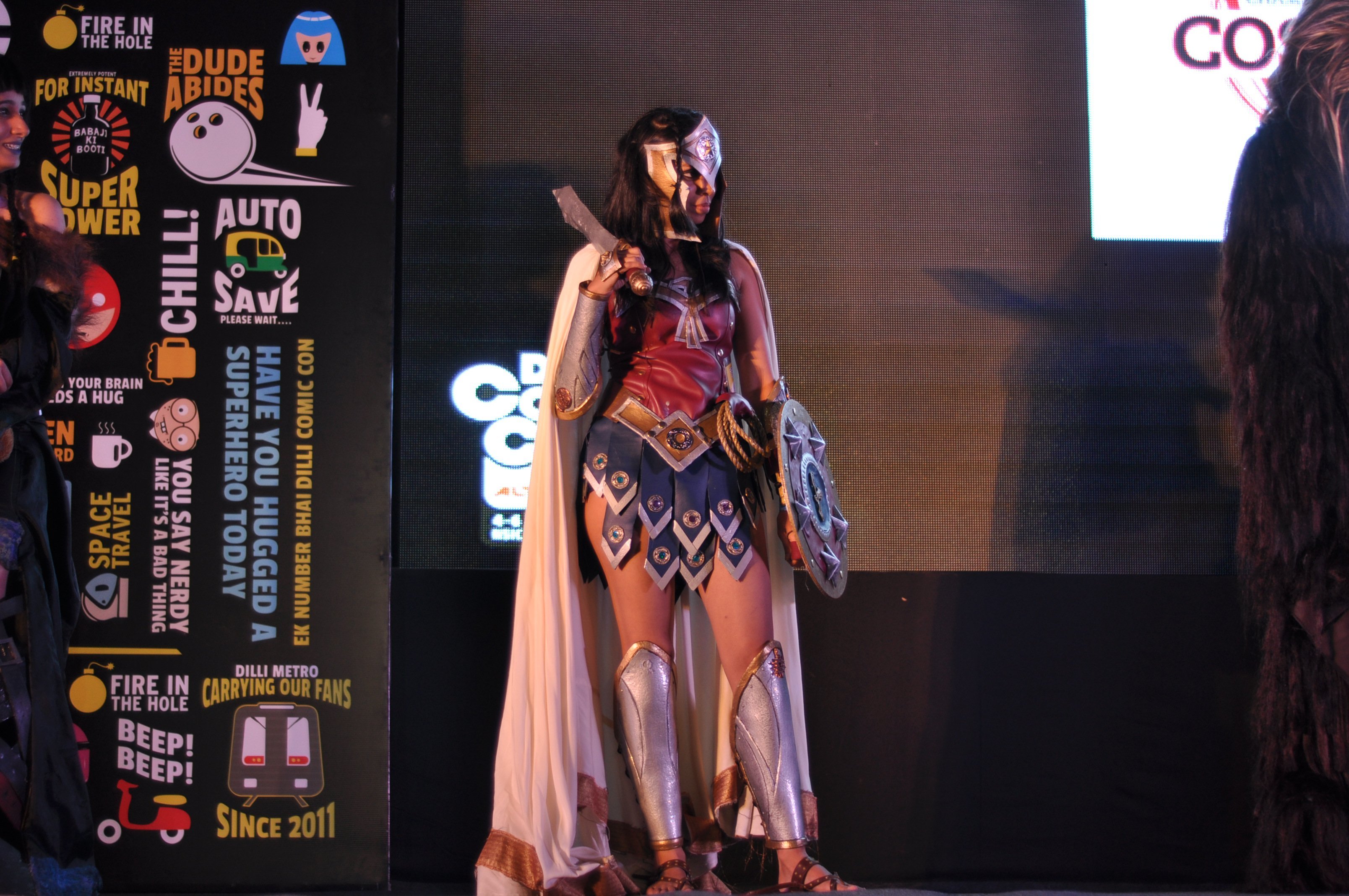 If you still think that the comic fandom is an all-boys club, here's your reality check. Comic gender diversity FTW!