#VagabombPicks: The Best Books of April 2016
Game of Thrones is back, and of course we're all watching it. Waiting for a new episode is becoming a little too torturous, so distract yourself by reading a book, or ten, in the time between episodes. Scroll down to see Vagabomb's picks of the best books of April 2016.
The Haters
by Jesse Andrews
What It's About: Wes and his best friend Corey thought jazz camp was going to be fun, but it turns out to be the complete opposite. Mostly boys talking in Jazz Voice, Wes and Corey are bored out of their mind. Then, they jam with Ash, a girl whose charisma is only rivalled by her unusual sound, and the three just click. After three and a half hours of what can only be described as pure musical magic, Ash decides that the three need to hit the road. Why, because the road is where bands get made, not at camp. Before you could say jazz, the three are in Ash's SUV heading south, on The Haters Summer of Hate Tour.
Why You Should Read It: Simply because Jesse Andrews is back. His last novel, Me and Earl and the Dying Girl, was a smashing bestseller, and an absolutely lovely piece of writing. The Haters is as delightful, and inspired from Andrews' own time at jazz camp. A coming-of-age novel for every millennial, this is one novel that combines music, love, friendship, and freedom and ties it together with a band's quest to play that one perfect gig before they get caught.
Buy it here.
Hedon
by Priyanka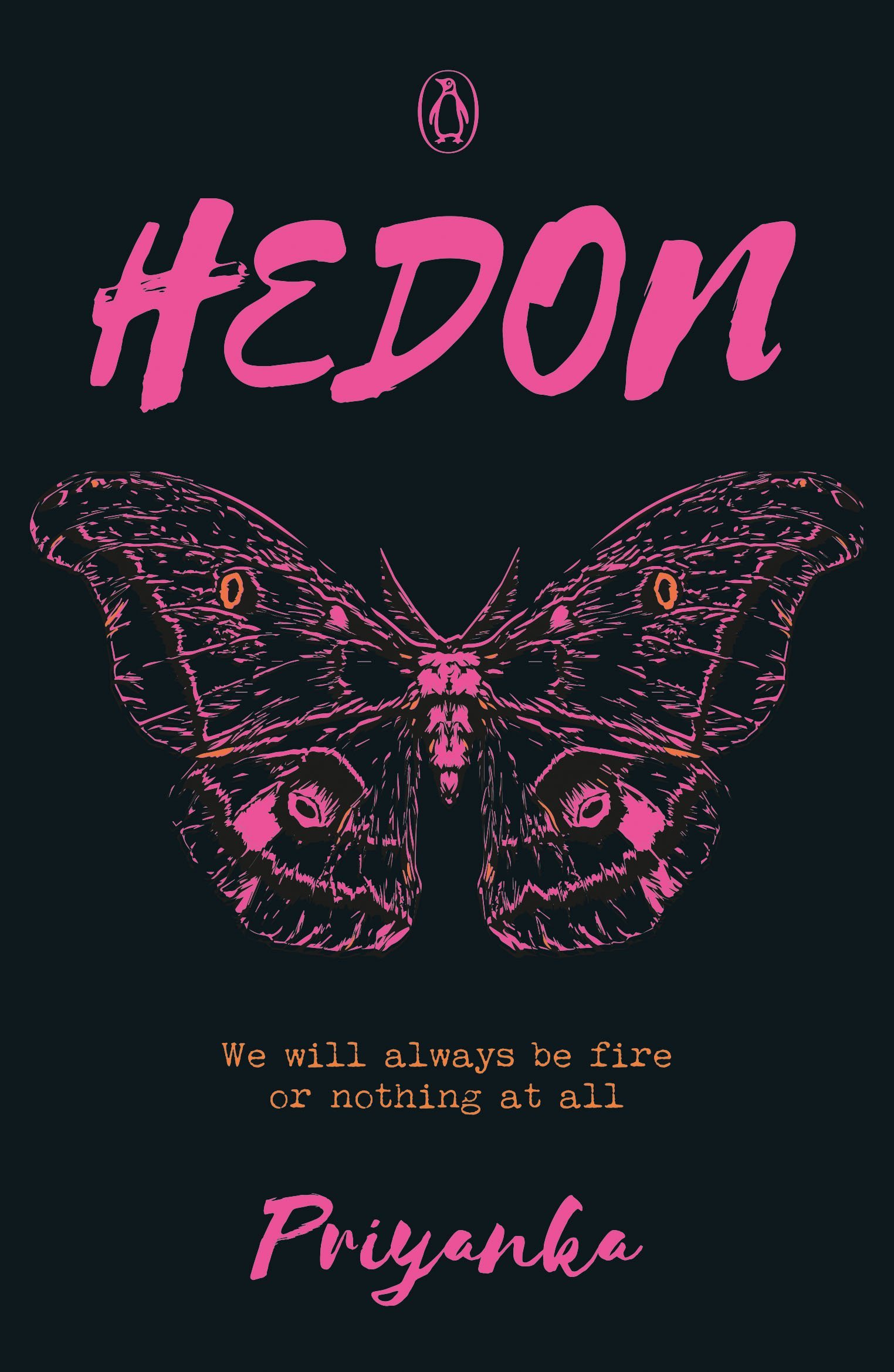 What It's About: Tara Mullick meets Jay Dhillon at a wedding, and immediately falls in love. This pull towards the older and wiser billionaire is a force that takes her through Catholic school in Kolkata to four years at college in the American Midwest. When Tara returns to India, everything reaches a crescendo, as it must, when Tara has to face the repressed reality that is her society, and after six years, Jay himself.
Why You Should Read It: This is a debut that you absolutely have to pick up. It might just seem like a story about two people, but it is so much more than that. Moving across time periods, and geographical distances, Priyanka's biting prose brings to life not just the main characters, but every other character, no matter how minor they seem. Complete with the angst and confusion one feels when they're growing up, to the realisation that love isn't always fluffy and warm, Hedon is a beautiful rendition of everything that comes with growing up.
Buy it here.
The Bed Moved: Stories
by Rebecca Schiff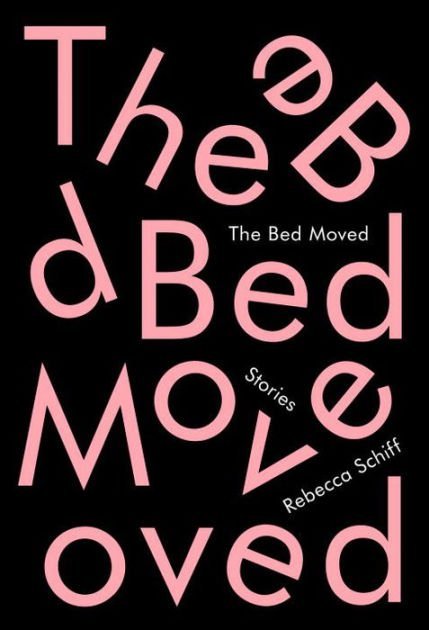 What It's About: A New Yorker, who is trying not to be jaded, decides to go with a broke pot-grower to a "clothing optional resort" in California. A nerdy high school girl has sex for the first time at Geology Camp. A college student watches a video of her bat mitzvah on the night of her father's funeral, remembering the girl she used to be.
Why You Should Read It: If short stories are more your steam, this one is perfect for you. Raw, frank, and completely uncaring, Schiff's stories are a fresh and new take on what it means to be a young woman, making your way in life. The pains of adolescence, sex, love, death—she takes all of it, deconstructs it to simple human emotion, strips everything away to its most basic form, and still manages to make you laugh.
Buy it here.
Lazaretto
by Diane McKinney-Whetstone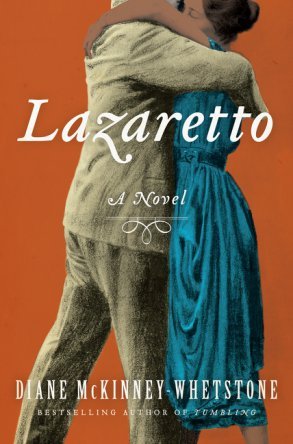 What It's About: Set just before Abraham Lincoln's assassination in 1865, this novel is centred around Lazaretto—America's first quarantine hospital. The live-in black staff are preparing to celebrate a wedding, when the night before the ceremony sees something terrible. A white man has fired at a boat carrying a couple's friends and family to the island, and the captain is injured. The only one who can save him now is head-nurse Sylvia, who is stunned to find out that the patient is someone she knows.
Why You Should Read It: McKinney-Whetstone's previous novel, Tumbling, told us the story of Philadelphia's black community in the Civil Rights era, and she takes us right back to the same Philadelphia. Describing the fraught relationship between the white and black community in America in the aftermath of the Civil War, it resonates with everyone familiar with the Black Lives Matter movement. Weaving together vibrant stories of love, friendship, and humanity, Lazaretto ends up becoming a powerful read.
Buy it here.
Hystopia
by David Means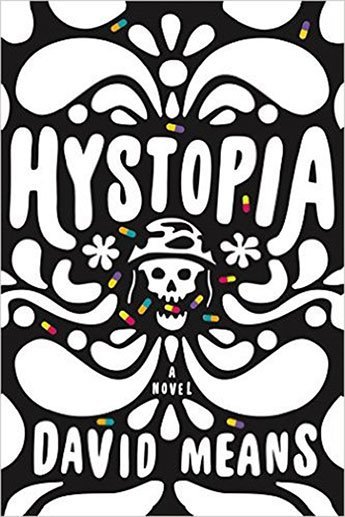 What It's About: It's the early 1970s, and President John F. Kennedy has not only survived several assassination attempts, he is now in his third term. Twenty-two-year-old Eugene Allen comes back from service in Vietnam, and sits down to write a war novel. His novel is about war veterans who have battle experiences wiped from their memories using drugs and therapy. In Eugene's novel's universe, veterans who are too damaged to have their memories wiped skulk through America, committing atrocities on civilians, all while running from the Psych Corps, a federal agency dedicated to maintaining the mental hygiene of the nation using whatever means necessary.
Why You Should Read It: Like a mix of Catch 22 and Tarantino, Hystopia describes an alternative America, one reimagined by a veteran of war. It's one of those books, where stories are buried within stories, and you're never quite sure where the real author ends, and the fictional author begins. The trauma that the characters have faced brings us face to face with the real horrors of a war, and just how much it takes out of a person. Hystopia is not your average war novel, but it is one everyone should read.
Buy it here.
Consider (Holo #1)
by Kristy Acevedo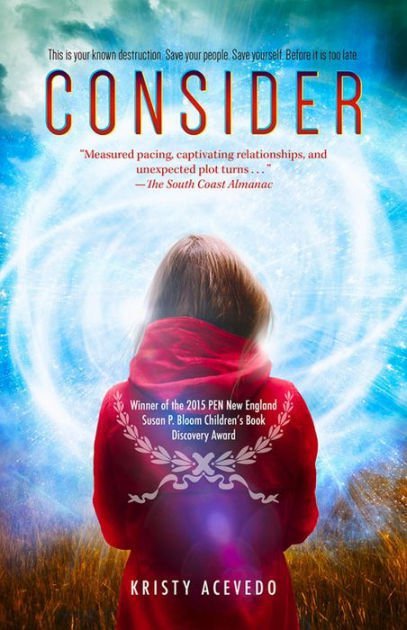 What It's About: Alexandra Lucas is already doing everything she can to deal with her anxiety disorder, and to top that, strange mysterious holograms appear in the sky, signalling the end of the world. They bring with them an ultimatum; step through the portal-like vertex where safety awaits, or stay and be destroyed by a comet allegedly on its way to a collision with Earth.
The holograms claim to be humans from the future, and bring with them a promise of safety. To Alex, it just sounds too good to be true, and with no way to verify their story, she has to decide what is best for her friends, her family, and herself. Will she stay or go?
Why You Should Read It: This is not your typical end-of-the-world story. Consider adds a sci-fi twist to the usual apocalyptic fare, and most importantly, makes us connect with Alex, so we feel what she's feeling. Her anxiety is so palpable, and her relationships so complex, that you start to feel all of it. It may feel a little disquieting at times, but that is the point of it.
Buy it here.
The Rose & the Dagger (The Wrath and the Dawn #2)
by Renee Ahdieh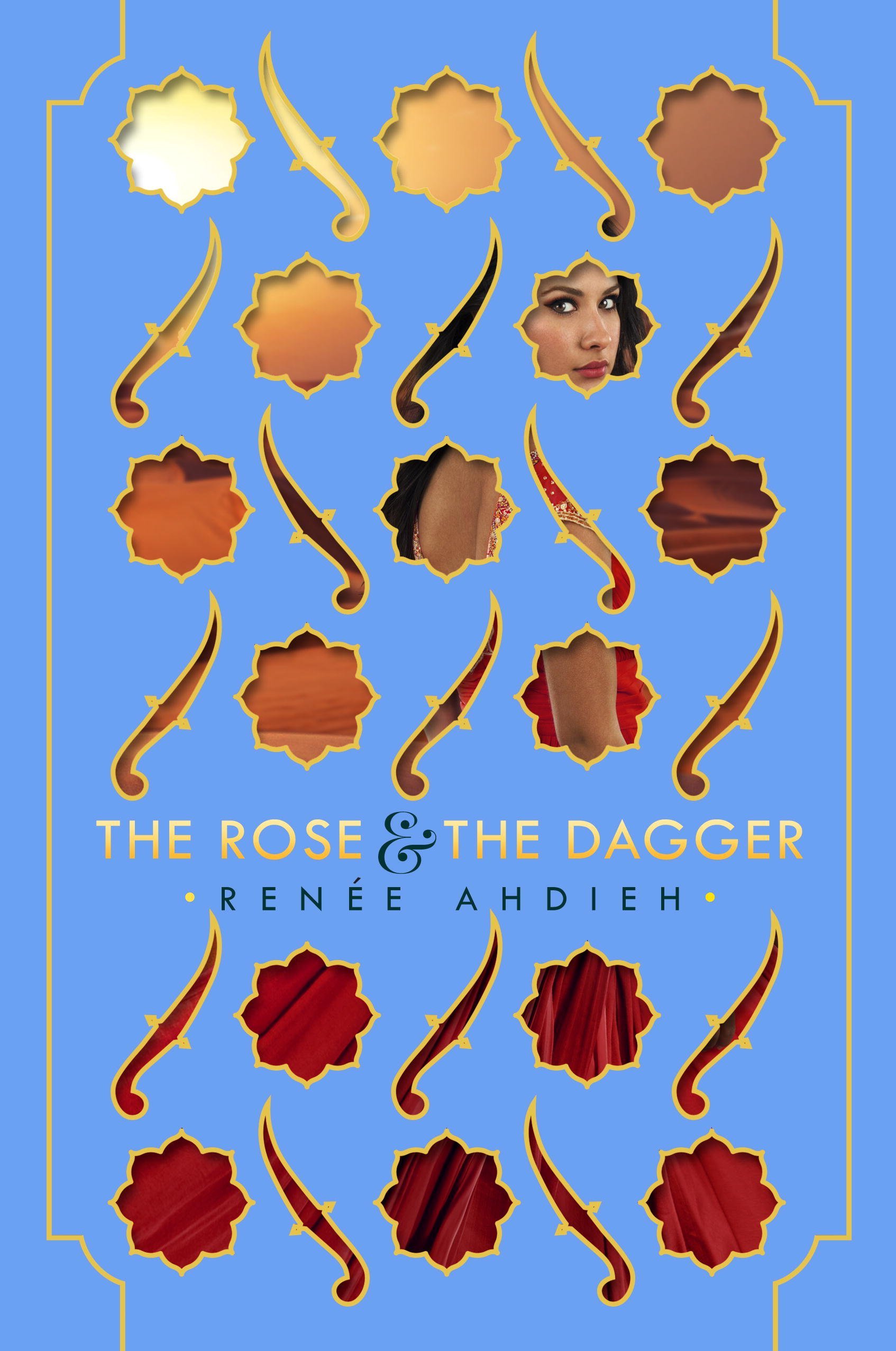 What It's About: Shahrzad has been torn from her husband and lover Khalid, the Caliph of Khorasan. The man she once thought was a monster is now revealed to be a victim of a powerful curse, one that threatens to keep them apart forever. Reunited with her family, who have taken sanctuary with Khalid's enemies, and with her childhood sweetheart Tariq, Shahrzad should be happy. But she cannot, not while Tariq is intent on destroying Khalid's empire. Refusing to become a pawn, Shahrzad devises her own plan. With a tattered old carpet, a raging but sage young man, and powers that lie dormant within her, Shahrzad will attempt to break the curse, and be once again, with her true love.
Why You Should Read It: The heavily-anticipated sequel to wildly successful The Wrath & the Dawn, The Rose & the Dagger had some pretty strong expectations from it. This duology, inspired by A Thousand and One Nights, is full of political intrigue, war, romance, with a liberal dose of magic. Not only does The Rose & the Dagger not disappoint, it rises way above expectations. Twists worthy of a Machiavellian salute, a badass princess we'd all like to applaud for, and a swoon-worthy prince—all ingredients for the perfect fantasy novel.
Buy it here.
The Star-Touched Queen
by Roshani Chokshi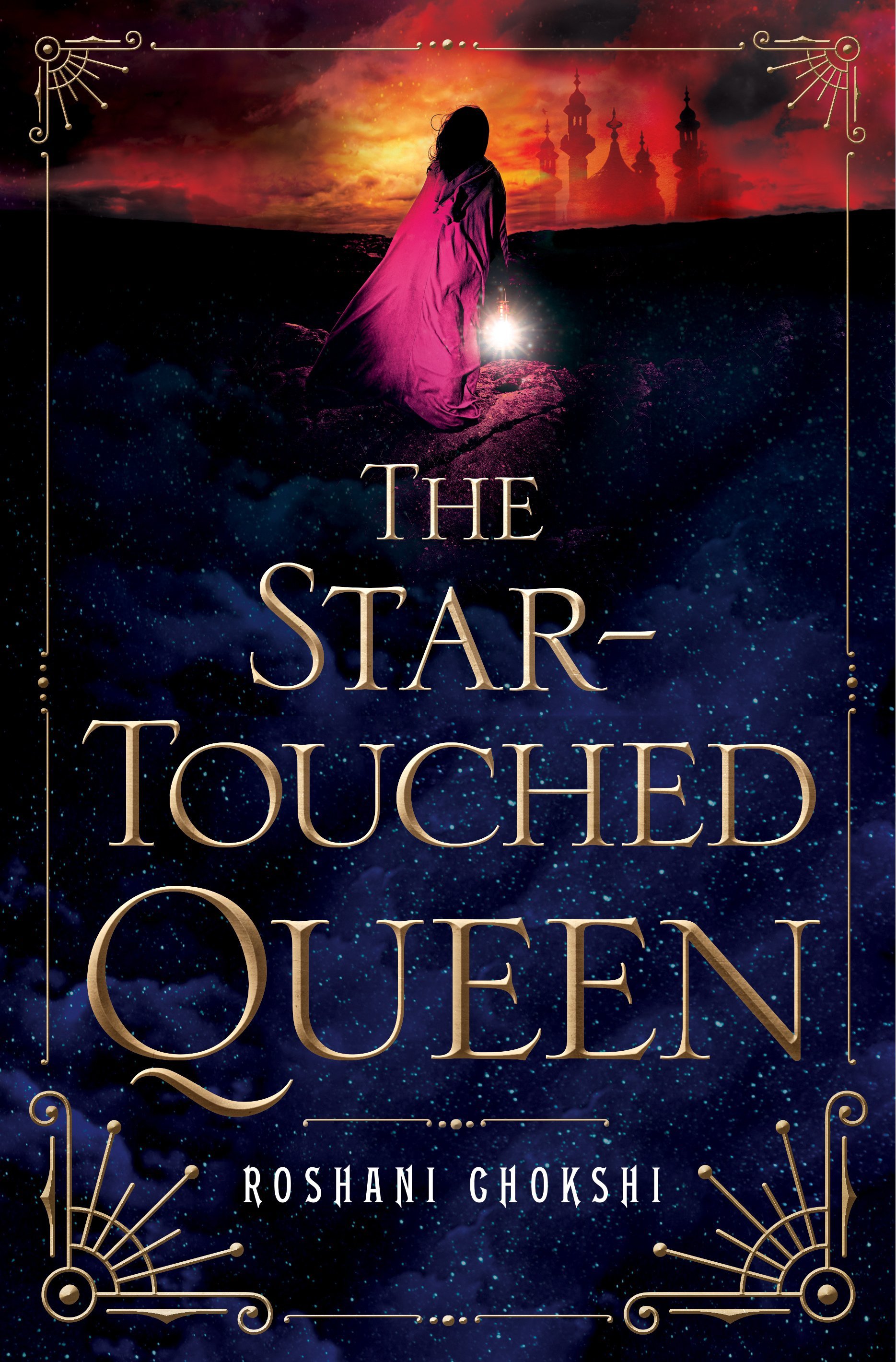 What It's About: Princess Maya's horoscope shows that her life will be one that brings death and destruction. Scorned and feared in equal measures, Maya decides to live out her life in scholarly pursuits, little knowing everything would change soon. When her father, the Raja, arranges her marriage with Amar, to quell outside rebellions, she becomes Queen of Akaran. But her roles as Queen and wife are not what she expected. As Queen, she now has a voice and power she never had. As Amar's wife, she finds compassion, protection and desire.
Akaran's secrets soon come to the fore, as Maya discovers thousands of locked doors, gardens of glass, and a tree that bears memories instead of fruit. With her life in danger, and the knowledge that she doesn't know who she can trust, Maya needs to unravel a mystery that spans generations of reincarnations, not only to save herself, but all the realms.
Why You Should Read It: Anyone who loves Indian and Greek mythology should pick this up right now. Chokshi's writing is beautiful, and the details and imagery transport you immediately to the world Maya and Amar live and love in. The prose feels almost poetic, and there is no unnecessary plot device to create drama. You may feel at times that some characters could've been fleshed out a little more, but for a standalone book, it does very well.
Buy it here.
I Will Find You: A Reporter Investigates the Life of the Man Who Raped Her
by Joanna Connors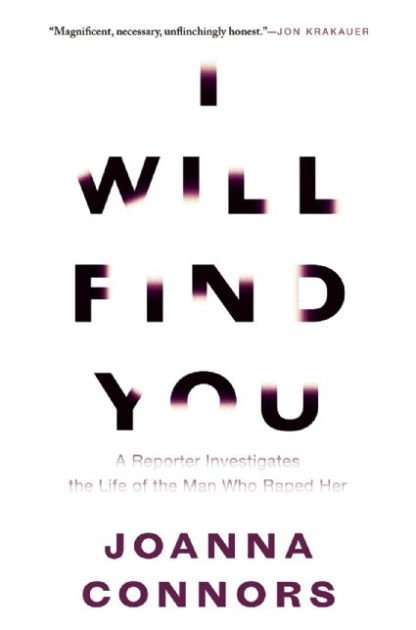 What It's About: Thirty-year-old Joanna Connors, on an assignment for the Cleveland Plain Dealer to review a play at a college theatre, was held at knife point and raped. Her rapist was a stranger, and someone who had grown up merely five miles away from her. He was caught and sentenced, and Joanna never spoke of him or what she endured, until 21 years later. Her daughter was about to go to college, and this was the perfect time to tell them of her own rape, so her children could protect themselves. During this, Joanna realised her rapist had become one of the formative people in her life, and set out to uncover his story.
She travelled to his town, spoke to his family, his friends, and ventured into the life of the man she knew only as her rapist. Her discovery spanned way beyond her and the accused, but creates a narrative about rape culture and violence in America, weaving it together with the ideas of strength and survival.
Why You Should Read It: Written by a reporter, and most importantly, a survivor, this is a book that deals not with her rape, but the aftermath of it - the PTSD, the debilitating fear of everything, and the fortitude which helped her recover. I Will Find You covers class, race, education, and delves into the dynamics of what makes us who we are.
Buy it here.