Amrita Sher-Gil: A Look at the Life and Work of One of India's Most Celebrated Artists
Two girls sit together. One is impeccably dressed in fashionable Western clothing, poised and assured, while the other is half-dressed and dishevelled, with her face hidden under messy hair. What has just been described is Amrita Sher-gil's famous painting, Young Girls (1932), one which impressed critics so much that she was awarded a gold medal at the Grand Salon of 1933.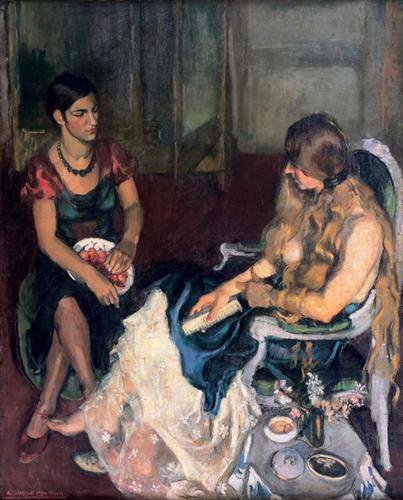 Young Girls isn't just a stray painting, among her many, but one which could be described as the two sides of Sher-gil's character — calm and collected, and the other wild and free of restraints. Often called India's Frida Kahlo, she is one of the country's foremost modern artists, and led a life as exciting and unconventional as the art she created. She was born in 1913 in Budapest, Hungary, to Hungarian opera singer Marie Antoinette Gottesmann and Sikh aristocrat Umrao Sher-Gil. Soon, the Sher-Gils moved to Summer Hill in Shimla, where Amrita and her sister Indira were taught the piano and the violin. Amrita was already painting since the age of five, but she only started learning formally at eight, and in 1924, was enrolled at Santa Annunziata, an art school in Florence. This was her first introduction to Italian art, and then at 16, she sailed to Paris with her mother to train as a painter, first at the Grande Chaumiere under Pierre Vaillant and Lucien Simon, and then at the École des Beaux-Arts, where she stayed till 1934. It was here that she painted Young Girls , which got her elected as an Associate of the Grand Salon in Paris, making her the youngest and the only Asian to do so.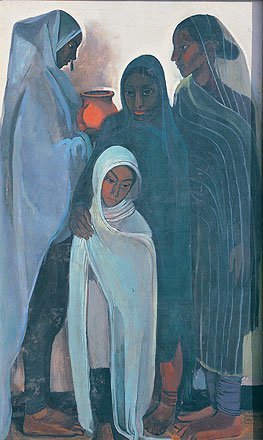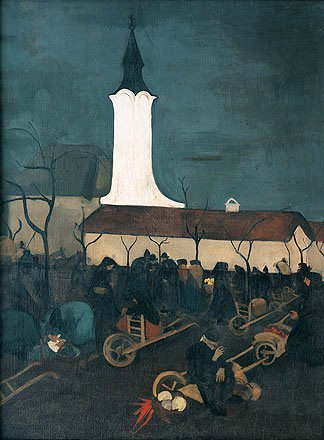 "Towards the end of 1933, I began to be haunted by an intense longing to return to India, feeling in some strange inexplicable way that there lay my destiny as a painter," she wrote. While her early paintings showed clearly the Western influence on her work, she came back to India, all the while declaring, "Europe belongs to Picasso, Matisse and Braque and many others. India belongs only to me."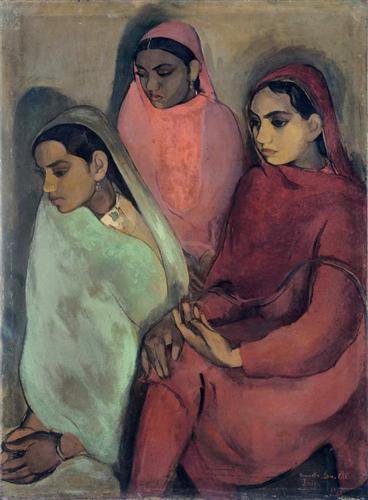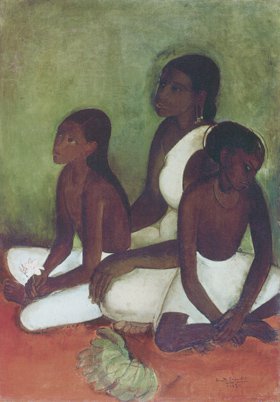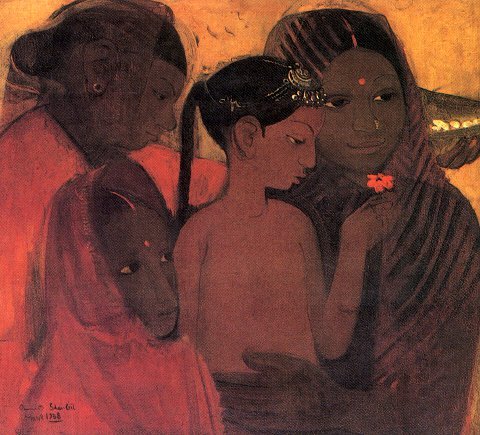 Soon, she was able to find the style that she wanted to portray the India she had fallen in love with — reflected clearly in her works like Three Girls and Bride's Toilet . There always exists an ambiguity in her work, one that is evident in these paintings. While Three Girls shows three young women staring passively into the distance, Bride's Toilet shows a young girl surrounded by relatives preparing her for her wedding. The blank, impassive faces of the women in both paintings give us no hint as to what they're feeling — are they happy, or are they upset? As enigmatic as the Mona Lisa may be, the unnamed women in Sher-Gil's work are as mysterious.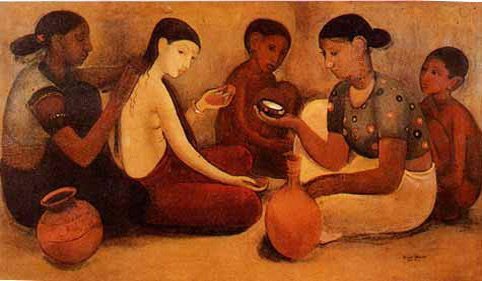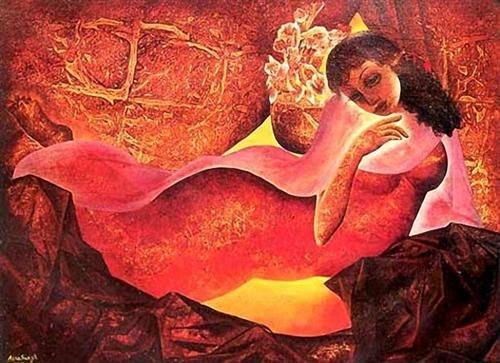 Even though her return to India helped hone and reform Sher-Gil's art, her sexual experimentation didn't end. Sher-Gil had numerous affairs with both men, and women, and it continued when she moved back to India. Her sexual exploits even became models for her paintings, with Two Women being rumoured to be a painting of herself with her lover Marie Louise. At 25, Sher-Gil decided to get married, and she chose Victor Egan, an impoverished cousin from her mother's side of the family. It is believed that Egan had helped her procure two abortions previously, and would be a source of help and protection for the rest of her life. In 1941, however, Amrita Sher-Gil passed away from a haemorrhaging, and died. According to some biographers, an abortion gone wrong was the reason behind it, but we may never know the real reason.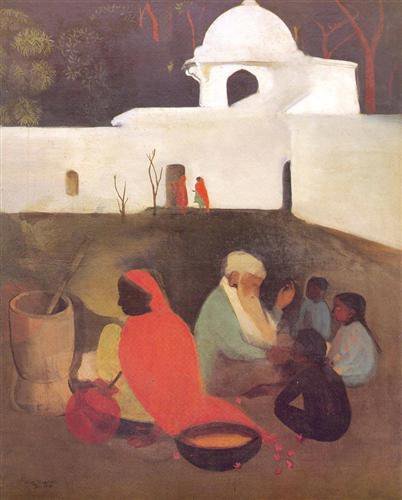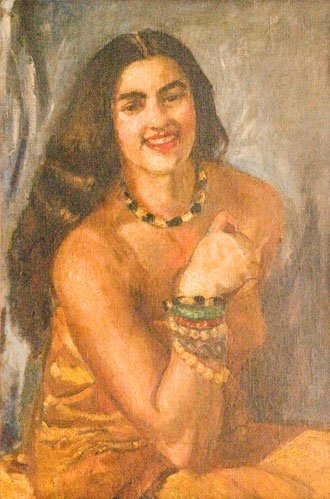 Amrita Sher-Gil lived a life that acquiesced to no one but herself and, in doing so, left behind a legacy that would be unparalleled by any other artist. She may not have lived too long, dying at only 28, but she left behind a body of work that are considered classics, whether in Indian or world art.