5 Super Easy One-Pot Meals That You Can Make after a Long, Tiring Day
Cooking seems like a real hassle when you come back home after a long day at work. Ordering home delivery may seem like an easy option, but it can take a toll on your wallet as well as your health. If you are low on energy, yet want to eat home-cooked comfort food, then we bring you five dishes that can be cooked in a single pot. You can always make extra to last you for more than one meal, and you'll have only one pot to wash at the end of it.
Here are the five one-pot meals you can cook easily even when you feel tired.
Shrimp Fettuccine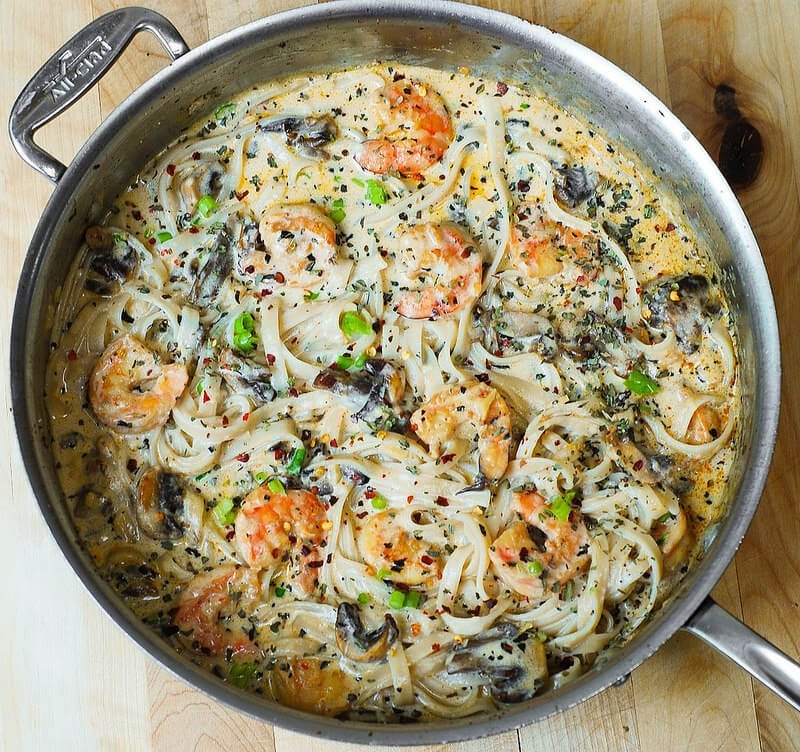 Ingredients:
500gm fettucine pasta
250gm shrimp (de-veined and cleaned)
200gm mushrooms
1 cup fresh cream
1 cup baby spinach
Salt and pepper to taste
1/2 tablespoon of butter for flavour
Olive oil for cooking
Oregano and cheese for garnish
Fry the shrimp and mushroom in butter, and keep aside. Bring water to boil in the same pot and cook the pasta as per package directions. Once it's done, drain excess water, leaving behind about half a cup's worth. Add the cream, baby spinach, shrimp, salt, pepper, and cheese. Cook till spinach is cooked. Sprinkle oregano before serving.
Chicken Fried Rice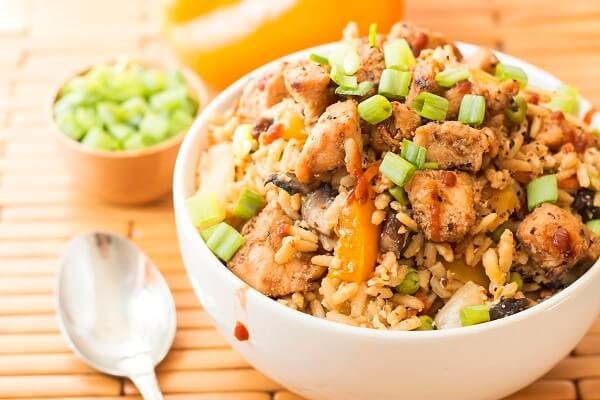 Ingredients:
250gm shredded chicken
2 eggs
1 cup of mixed vegetables like carrots, capsicum, peas, broccoli, baby corn, and mushrooms
3-4 cups of cooked leftover rice
Salt and pepper to taste
Vegetable oil for frying
Heat the oil and add the shredded chicken pieces with a pinch of salt and pepper. Once it's cooked push them to one side of the pot, and add the whisked eggs and scrambled it on the other side of the pot. Push this aside before adding all the vegetables. Add in the rice when the vegetables are cooked and mix everything together. Add salt to taste. Serve hot.
Khichdi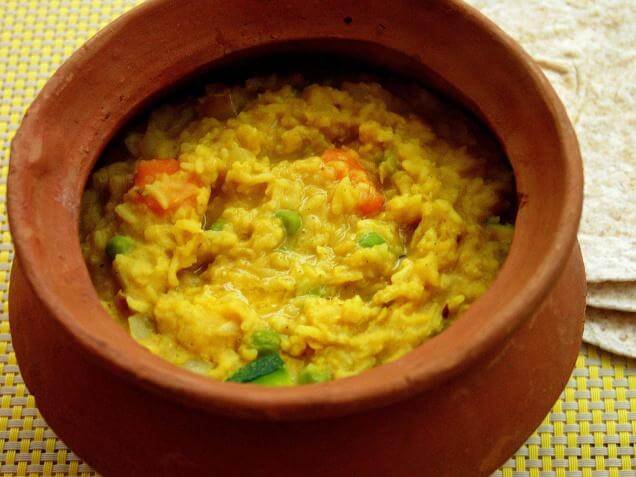 You can make this one pot meal with dal, rice, and any vegetable you have lying around in your fridge. This is easy to cook and a budget friendly option to keep handy when you're broke. Head over here for the recipe.
Mushroom Frittata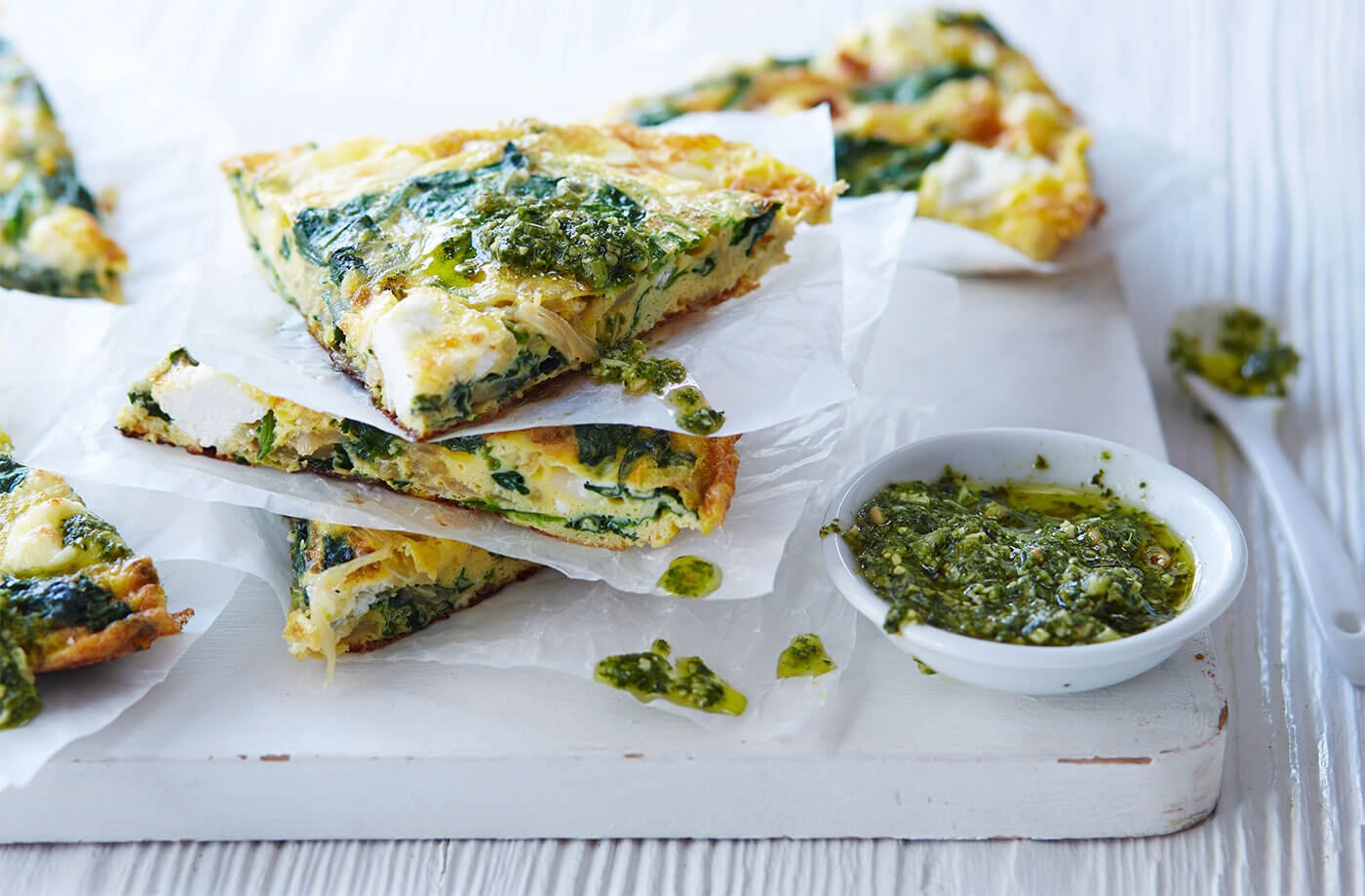 Ingredients:
6-8 eggs
200gm mushrooms
1 large onion
1 cup spinach
Salt and pepper to taste
Cheese
Vegetable oil for frying
1/2 tablespoon butter for flavour
Fry all the vegetables in butter and oil. Whisk the eggs with salt and pepper, and add into the pan. Cover the pan with a lid for a few minutes. Crumble cheese on top just before turning the heat off, cover with a lid again, and let it sit till the cheese melts. Serve hot.
Chicken Pasta Soup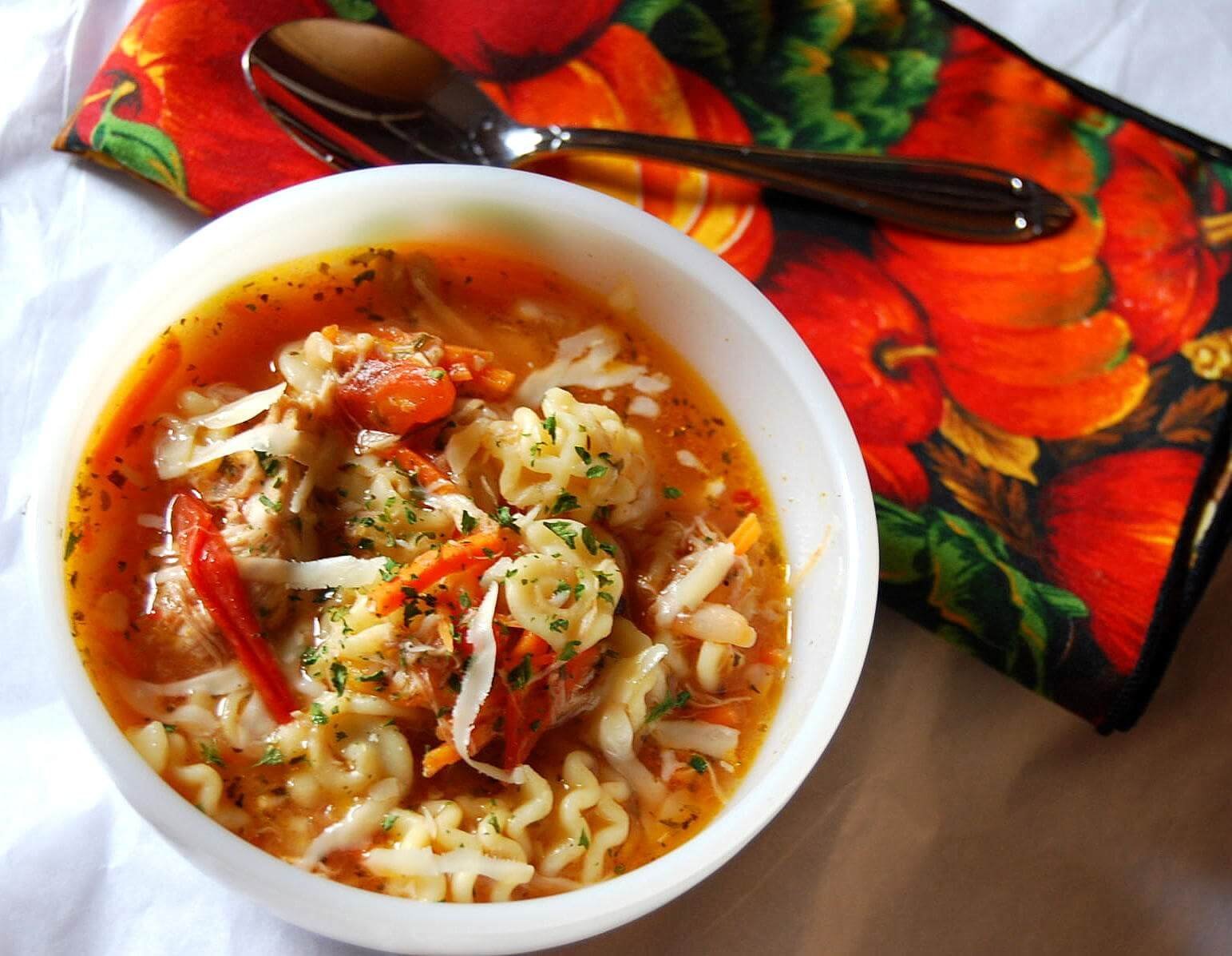 Ingredients:
1 large onion
2 cloves of garlic
2 large tomatoes with pulp
2 cups baby spinach
2 sticks of celery
250gms of penne pasta
4 cups chicken broth
500gm shredded chicken
Dried oregano
Grated parmesan
Fry the chopped garlic, onions, celery till they soften. Then add the chopped tomatoes and oregano. Add the chicken broth, along with 3 more cups of water and salt to taste. Add the pasta. When it is cooked al dente add the chicken and baby spinach. Cook till the spinach is done. Serve with grated parmesan on top.
A glass of wine is recommended to be paired with all these dishes (minus maybe the khichdi). You deserve it after that long day.